Tourism at South Street Seaport Hit Hard By Sandy
When Sandy blew into the South Street Seaport the night of October 29, the neighborhood's quaint red-brick buildings were quickly submerged in a raging river full of timber, debris, street signs and fuel oil.
"It was a maelstrom of water," said Jonathan Boulware, waterfront director for the South Street Seaport Museum.
The 14-foot storm surge and gale-force winds sent white-capped waves crashing onto Pier 17 and filled storefront windows on Fulton Street, turning them into fishbowls six, seven and eight feet deep.
Dozens of businesses were destroyed, and as many as 350 jobs lost, according to one estimate.
These days, the cobblestones teem with clean-up workers in white hazmat suits and respirators who fill long yellow dumpsters with sheets of metal and moldy drywall ripped from the flooded buildings. Retail shops and restaurants are being gutted or remain boarded up.
"This is deserted. There's nobody here," said Tina Wasilewski, a tourist from Westfield, New Jersey who stopped by the Seaport for lunch Tuesday. "I guess we have to walk toward the Freedom Tower and find someplace that's open."
Sales Tank At the Few Open Businesses

Sandy hammered New York City's tourism industry. The week of the storm, Broadway was forced to cancel 49 performances and hotel occupancies were down as much as 15 percent. Weeks later, the Statue of Liberty and Ellis Island remain closed to the public.
Ten million tourists stream through downtown New York every year, but for the time being, they are steering clear of the Seaport.
"It's fairly much a ghost town," said Darrell Hollingsworth, salesman at NYC Bike Rental at John and South streets.
Before the storm, the bike rental business would see as many as 80 customers a day. When it re-opened on Veterans Day — still without power — only 10 people came in.
At Tanveer Hussain's T-shirt stall under the FDR Drive, sales have been even worse. In October, he was pulling in $400 to $500 a day selling NYPD and FDNY gear and "I Love New York" paraphernalia. After Sandy, his daily haul was down to $15 or $10 or even less.
"Yesterday I selling five dollars," he said Tuesday. "That's it. One customer."
There are no estimates on how much Seaport businesses face in lost revenue or how much they will pay to repair Sandy-related damages, but the story of the South Street Seaport Museum offers a clue.
The building on Fulton Street sustained several million dollars worth of damage when saltwater knocked out its elevator and escalator and corroded its heating and cooling systems. The museum also stands to lose six weeks of visitors paying $10 a head by the time it plans to reopen on December 10.
Tourism Suffers as Recovery Comes in Fits and Starts
How long the recovery will take is anyone's guess. Some say weeks, others months, still others as long as a year.
A handful of small businesses, like Pasanella and Son, Vintners, at 115 South Street, were quick to get back on their feet.
Located directly across from the East River, the shop lost more than 10,000 bottles of wine when a six-and-a-half-foot wall of water cascaded through the granite piers that bookend its Greek Revival storefront.
Built in 1840, the building has no basement and no newfangled mechanical systems, so owner Marco Pasanella could start to rebuild immediately.
"The real challenge remains having a business in a neighborhood that has no people in it," he said. "To have the corner store with nobody on the corner."
Nearly three weeks after Sandy, the only businesses open were small local operations like the bike rental, a coffee shop and a doggie day care.
The Howard Hughes Corporation — which owns and operates Pier 17 — did not have a timeline for when its 80 shops would re-open their doors.
Some local business owners expressed frustration and even anxiety that the chain stores and corporate properties were slower to start cleaning up and rebuilding.
"If they don't come back, it's a ripple effect," said Amanda Byron Zink, owner of the Salty Paw, the doggie day care and dog grooming center, located on Peck Slip. "If they don't rebuild, we don't have a fighting chance."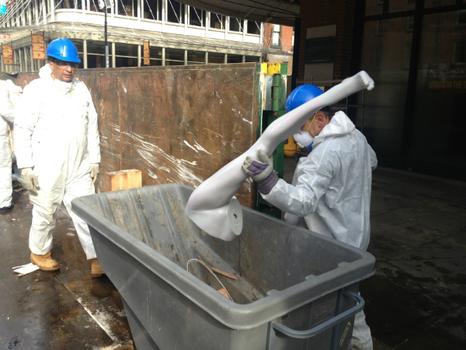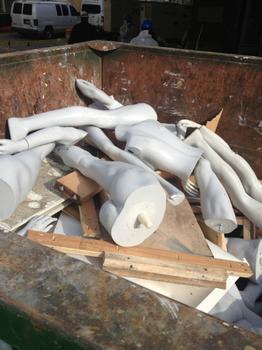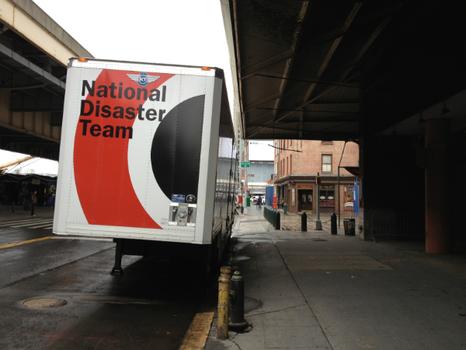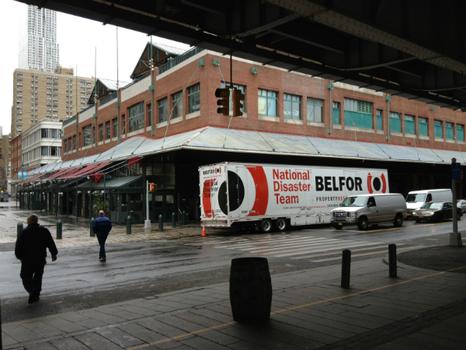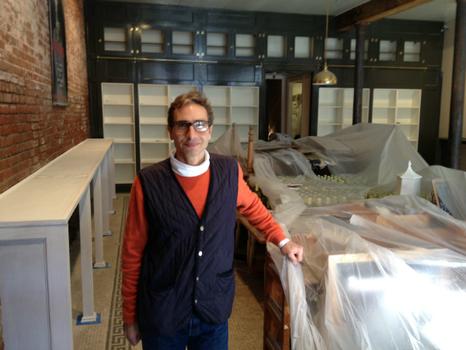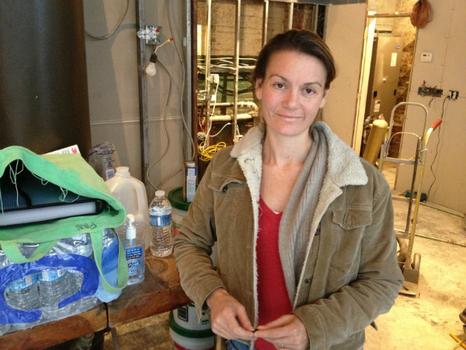 of