New Yorkers in Congress Prep to Bat for Cuomo's $30 Billion Ask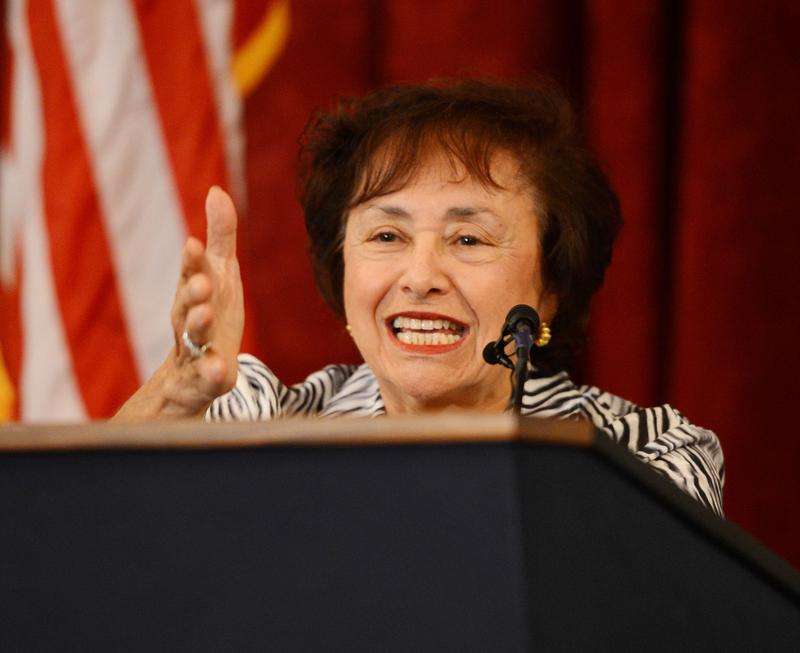 Congress returns to Washington today with something new on their to-do list, courtesy of New York Governor Andrew Cuomo.
On Monday the governor requested $30 billion in additional federal aid for the state to help economic recovery after Sandy.
New York Congresswoman Nita Lowey, a Democrat who sits on the House Appropriations Committee, said that Cuomo faces a hurdle with the Republican majority in that chamber. Republicans campaigned on cutting spending, and in the midst of a struggle over what to do about the impending "fiscal cliff," sending additional disaster relief may prove a sticking point.
But Lowey says she'll work to convince them that extra funds are crucial to upgrading the state's infrastructure, and that New York's economy is vital to the country's.
"I anticipate the Republican majority will try and nickel and dime disaster aid by resisting funding for long term needs," Lowey said. "But it makes no sense to rebuild to a standard that allowed such devastation to occur in first place."
Cuomo has said some of that money would go toward replacing the region's power grid. He also seeks to repair transportation infrastructure, rebuild housing, and provide assistance to small businesses that were damaged and lost money due to Sandy.
The governor estimates that the storm caused $30 billion in economic losses to the state, and that's the figure he's requesting from the federal government.
New Jersey's Republican Governor Chris Christie also joined the chorus of politicians calling for more federal assistance to the region at a press conference Tuesday afternoon.
"I believe this is the appropriate time for the federal government to stand up and help us replace and rebuild, as they did for Louisiana, Mississippi, and Alabama during Katrina," Christie said, echoing Governor Cuomo's comparison to Hurricane Katrina on Monday. Christie expects to have a similar estimate for economic loss sustained by New Jersey at the end of this week.
Christie's endorsement of additional aid would be a boon for the negotiations, according to Lowey. "I think it's pretty important. He's been a strong voice for the Republican party and the fact he came out for the supplemental is of tremendous assistance to us."
The congresswoman said there's bipartisan support for the funding among New York's delegation. Lowey is working with Republican Peter King of Long Island, who's voiced support for Governor Cuomo's request. She's hoping to work across the aisle in DC, too.
"I expect we're going to see some support that's bipartisan down here," Lowey said, speaking from her office in Washington. She and other members of the House were preparing to be in session for the first time since October 5th.