LIPA Gets 'F' By Oversight Committee
Tuesday, November 13, 2012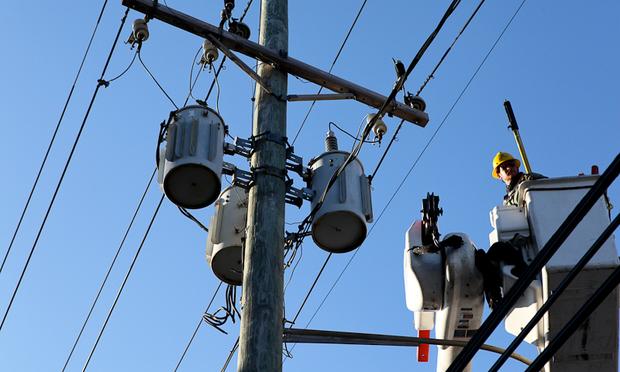 (Stephen Nessen/WNYC)
Long Island Power Authority is getting a failing grade by a legislative oversight committee for its performance in the aftermath of Sandy.
Speaking on WNYC's Brian Lehrer Show, Matthew Cordaro, co-chair of the Suffolk County panel, said the utility deserves an "F" for its response.
"A lot of that has to do with the preparations in advance," he said. "You do not deal with a storm on the spur of the moment, it takes years of preparations in advance."
LIPA reports more than 11,000 customers without power in Nassau County, 26,000 on the Rockaway Peninsula and more than 3,500 in Suffolk County.
More in:
Annmarie Fertoli is an Associate Producer at WNYC, working with the afternoon news team to produce All Things Considered.