In Christie's Hometown, Outages Frustrate Residents and Officials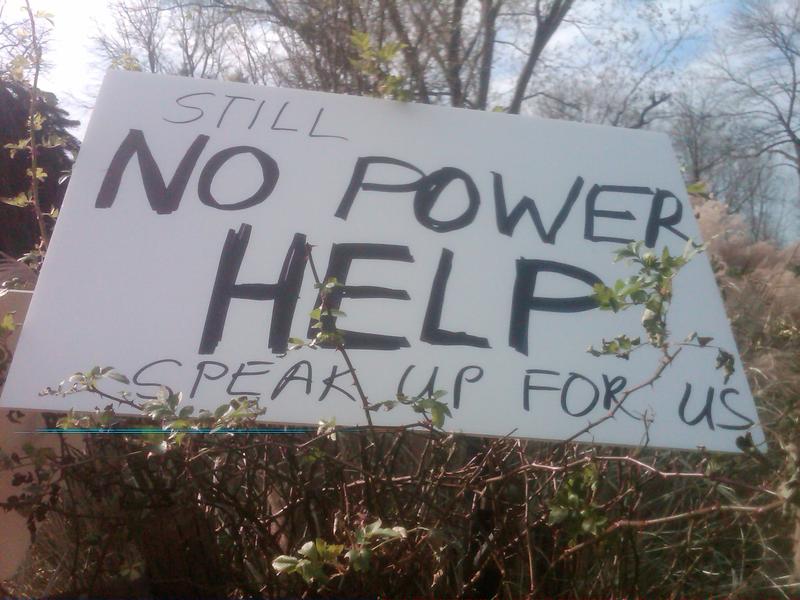 In Mendham Township, Ruth Eckert put her family's plight of being without power for 12 days on a handmade sign.
"I haven't been able to get any information" from Jersey Central Power and Light, Eckert said.
Eckert took matters in her own hands early this morning and drove around until she found a utility crew that she successfully recruited.
The crew was with Duke Energy, and pulled up while Eckert was describing her ordeal. They then reconnected the power line between a utility pole and her house. 
Local officials in Jersey Central Power and Light's territory have grown increasingly frustrated with representations made by the utility that they say don't come to pass.
JCP&L says Sandy wrought unprecedented damage to their distribution network with as much as 95 percent of their 1.1 million customers knocked out. As of Saturday evening, the utility says it has 61,623 accounts to restore.
Friday the utility committed to have restoration of power over the weekend throughout their territory which includes towns in Burlington, Essex, Hunterdon. Mercer, Middlesex, Monmouth, Morris, Ocean, Passaic, Somerset, Sussex and Warren counties.
But JCP&L did add the caveat that in "devastated areas including the barrier islands restoration would extend into next week."
The State's Board of Public Utility is entirely reliant on the power companies for any restoration estimates because it does not have the capability to independently authenticate where and when power is restored.
In an e-mail update to resident Mendham Township administrator Steven Mountain told residents JCP&L "anticipates having full restoration in the community completed by Sunday evening, November 11."
Mountain said heading into the weekend, "approximately 40 percent of the community was still without power."
"The Township is extremely upset with the pace of the restoration effort and we have communicated this to JCP&L and the Governor's Office.  We encourage residents who share our view to do the same," Mountain wrote.
Last year massive power outages  caused by  Hurricane Irene and the Halloween snow storm prompted the state Board of Public Utilities to commission an independent audit of all of the state's power companies.
The report produced by Emergency Preparedness Partnerships found all of the state's power companies had room for improvement. But the report's authors were particularly critical of JCP&L for poor emergency preparedness, and inadequate staffing.
"JCP&L did not adequately and effectively provide information to its customers and public officials," the report concluded.
Subsequently JCP&L vowed to improve its performance and did pre-position crews before Sandy hit. Governor Chris Christie, who had been highly critical of the utility in the past, said this week he felt the Ohio-based company had improved its response in it's post-Sandy restoration work.
Today FEMA representatives were on hand at the local Mendham firehouse to register residents looking for aid. Local Office of Emergency Management director Evan Thomas estimates 40 homes sustained significant damage.
In parts of town where power is still out, some generators have gone silent as homeowners found shelter with family or friends.
And other households still in the dark were in the process of gathering food and clothing to take in car caravans to places along the Jersey coast such as Sayreville and Keansburg, where thousands of familes lost everything in Sandy's tidal storm surge.
Noreen Staples, who has been without power for 12 days, but has a generator, said the response by neighbors was overwhelming. 
"The cars just keeping pulling up with more stuff," Staples said. "Being without power is nothing compared with what some of those people lost."