250 Years' Worth of Bras and Panties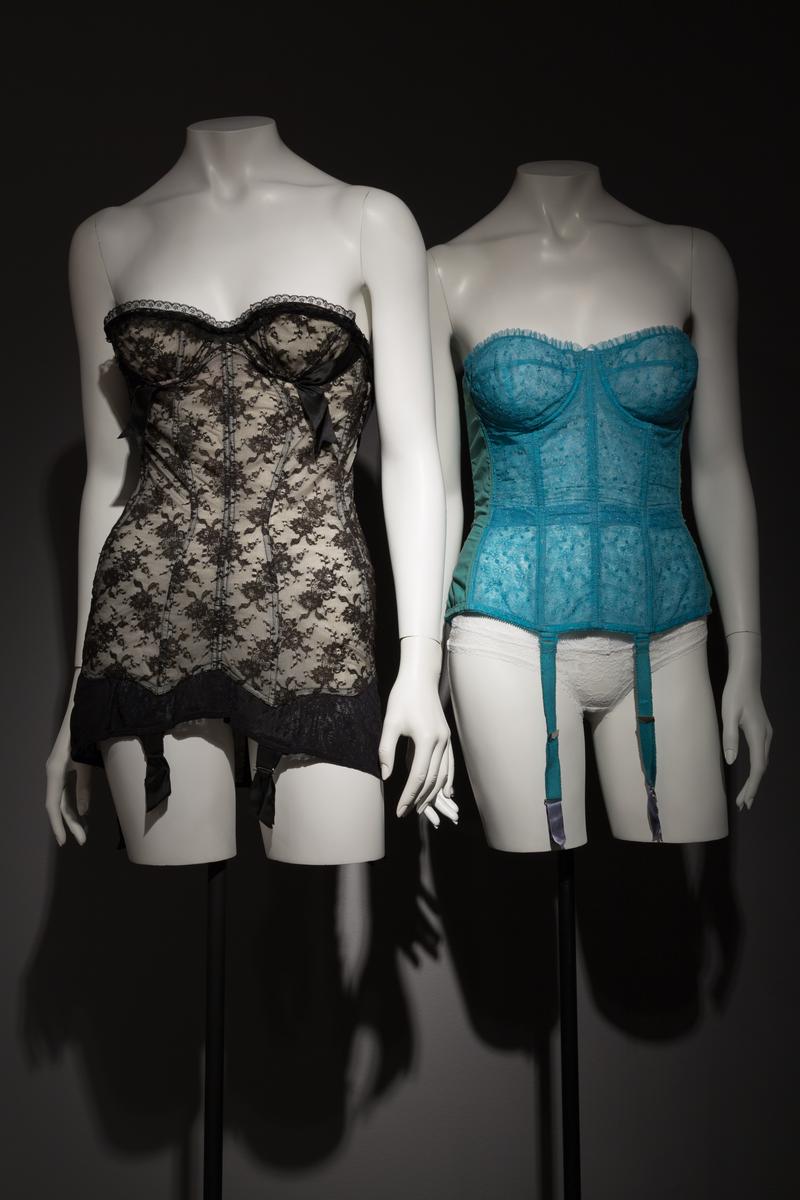 "Exposed: A History of Lingerie" at the Museum at Fashion Institute of Technology looks at what women have worn — and now wear — under their clothes.
"Lingerie is the final barrier to the fully nude body, and is thus inherently erotic," wrote curator Colleen Hill about the exhibit. "Yes, the design of lingerie enhances its allure: it strategically reveals, conceals and highlights the wearer's form."
The show includes about 70 pieces from the museum's collection, some of which have never been shown before.
The earliest object on view is a sleeved corset from about 1770, made from blue silk with decorative ivory ribbons crisscrossing over the stomach. It also shows dressing gowns from the 1850s, which were made of cotton and meant to be worn in a woman's bedroom.
Other pieces illustrate developments in fashion and technology. For example, a 1950s nylon nightgown made by the lingerie label Iris is shown alongside an evening gown by Claire McCardell, who was one of the first designers to use nylon — a material typically marketed for lingerie — for eveningwear.
Some contemporary lingerie includes a custom bra and panty made from nude silk chiffon by Jean Yu, and a fluorescent piece designed in a collaboration between Gwen Stefani's fashion brand and Hanky Panky.
The exhibit has been attracting both New Yorkers and tourists. Valeria Chelala, a production design student interning in New York this summer, visited the show recently. She said she came to see it because she was working on a Broadway show that is set in the 40s. "There is a lingerie scene, so it's nice to see where he references a lot of his ideas and being able to see them in like real life," she said.
Amanda Ferrari, a high school teacher visiting from Massachusetts, said the show made her pay closer attention to the sophistication of lingerie, even though she doesn't think about it much anymore. "I think as I am getting older I pay less attention to it," she said, laughing. "I sort of envy how you could wear it around your house if you were wealthy enough and you, could just kind of be comfortable in some of these beautiful gowns."
The show is on view until Nov. 15.