Opinion: We Have Got to Fix Voting - Here's How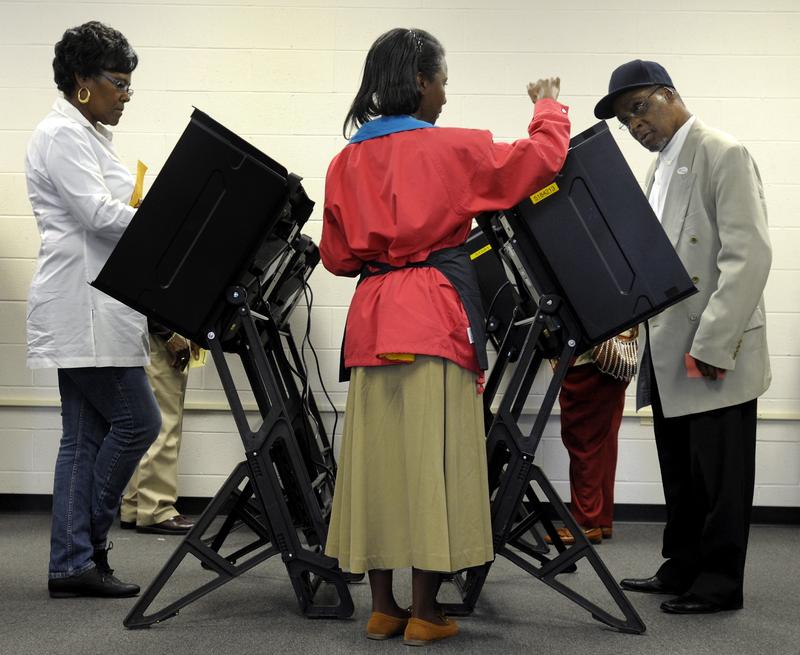 "I want to thank every American who participated in this election, whether you voted for the very first time or waited in line for a very long time. By the way, we have to fix that." - President Barack Obama, November 6th, 2012.

Waiting in line to vote has become a fixture of our presidential elections. Reports from Ohio, Pennsylvania and Florida described voters waiting for hours. Campaign volunteers are dispatched to keep up the voters' spirits and make sure they stay until their vote is cast. This year, supporters could donate to send pizzas to polling stations with particularly long lines.

Here's the truth: it doesn't have to be that way. Waiting for hours is one more factor that suppresses voter turnout in America. So is the custom of holding single day elections, and of scheduling of elections on Tuesday, a not-super-convenient day-of-the-week. Needing to register in advance is another obstacle. The requirement to vote at a particular site is another.

There are the more obvious forms of voter suppression - billboards with ominous warnings about trumped-up fraud charges, laws requiring additional IDs, public campaigns to create confusing and contradictory guidelines. Those aside, the very old-fashion way in which we vote - on a Tuesday, within limited hours, at a dedicated location and, yes, standing in line - is not worthy of our standing as a 21st century democracy.

Barack Obama's first declaration as a newly-reelected president was to remedy that problem. Fortunately, for all the hand-wringing and haggling, it's not really as hard as it looks.

In Oregon, a vote-by-mail system cuts out all of the hassle except for a trip to the post office. Turnout has gone up and voters are happy. Many states have implemented early voting options, as we heard so much about this year, including from the first sitting president to vote early. If you think the lines were bad on Election Day, imagine if all the early voters - who were significant portions of the electorate in critical states - had to show up in the same 12 hour window. Other states allow same-day registration, which means nobody will be told that they decided too late that it was time to vote.

All of these programs could be extended nationally. That way if we insist on the first-Tuesday-after-the-first-Monday remaining our Election Day, at least that tradition will no longer be a hindrance to democratic involvement.

There are many who say these measures can't be done, and will bring up the specter of voter fraud yet again. Beyond the evidence that voter fraud is not a serious problem, there's another reason that these aren't serious people making serious arguments. The fact is that in all other walks of life - financial interactions, e-commerce, healthcare - we have found ways to innovate that protect privacy, security and accuracy…while increasing convenience and involvement.

We saw this potential after Hurricane Sandy. Concerned for displaced residents in New Jersey and New York, the governors of those two states immediately took action to lower barriers to voting. Governor Christie allowed New Jersey residents to request and submit absentee ballots by email or fax, a service already offered to overseas New Jerseyans. Governor Cuomo permitted New Yorkers to submit ballots at any polling station, not just their designated site.

If these two measures made sense on Tuesday, they should make sense next year and in four years. If could be implemented on short notice, then they can be expanded more securely and effectively with the right time and planning. If they could happen in two states dealing with major relief efforts, they can surely be implemented by the most powerful democracy on Earth.

The problem is simple and the solutions are many. It just requires the political will. The president identified the issue on Tuesday - now let's hold him to it…and let's see an even bigger turnout and more engaged electorate in four years when the next batch of candidates - which may include the governors of New Jersey and New York - ask the American voters for their support.