After 9 Days Without Power, NJ Residents Fume Over Utility's Response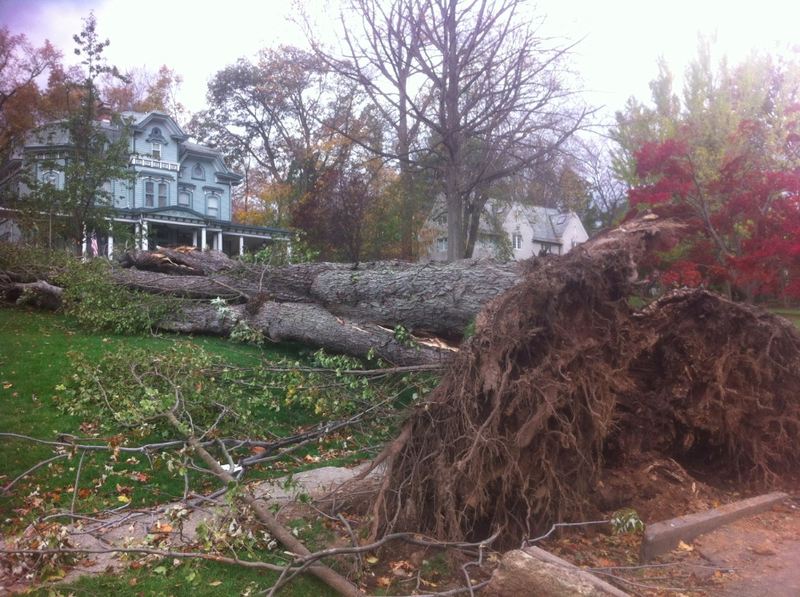 Nine days after Sandy slammed into New Jersey, more than 360,000 residences and businesses in the state still have no power — and half of them are customers of Jersey Central Power and Light.
After Hurricane Irene last year, JCP&L was rebuked for leaving some customers without power and heat for more than a week and for having poor communication.
Now, some are saying the utility company has been performing even worse in the aftermath of Sandy.
JCP&L restored power to 1 million customers by Wednesday afternoon, and still had about 179,000 without power. The utility's most recent estimate was that power would be restored in some areas by Friday and others by Sunday.
"It's sort of this big mystery," said Union County resident Archie Gottesman. "Who's deciding where the trucks are going? And who's deciding what gets fixed first? And is it just this mad scramble?"

Gottesman has watched her neighbors' power restored as she remains in the dark. Her children's school has been closed for 1-1/2 weeks.
JCP&L spokesman Ron Morano said the company is working to serve every customer, but that it has been challenging because Sandy packed such a powerful punch.
"This storm caused the most severe damage we've ever seen," Morano said. "We don't discriminate by county or region. We're all over working on this restoration effort."
As the Nor'easter rolled into the region Wednesday, the utility planned to continue working until the winds reach 40 miles per hour.

Some parts of Morris County expected up to six inches of snow, which could bring down more overhead power lines.
"I understand how difficult this has been," the utility's president, Don Lynch, told New Jersey 101.5 FM on Wednesday. "Do I wish we could have every last customer in today or yesterday? Absolutely."
Since Hurricane Irene, JCP&L has made a strong push into social media and now uses Twitter and Facebook. It also upgraded its outage map so customers could look up specific streets to see whether power was back on.
Nevertheless, customers continued to question the utility company's ability to restore power and communicate effectively Wednesday both on the ground and on call-in shows in New Jersey.
It appears to me that JCP&L is a very unorganized organization," Mike Mathis, police chief for the town of Berkeley Heights, told WNYC. "I'm very, very, very disappointed."
As the snow began to fall Wednesday, the looming question was how big of a bite the nor'easter would take out of the work that had already been completed and where the number of outages would stand Thursday.