Look | Preparing for One Storm by Cleaning Up the Mess from Another
City parks are closed as another storm approaches the region. In the city's most well-known park, the staff has been trying clean up much of the damage caused by Sandy to prepare for the Nor'easter that could bring more rain and winds that will batter Central Park's trees.
More than 550 trees were damaged or destroyed by Sandy. The limbs and chain sawed stumps were piled along the 102nd Street Cross Drive and stretched nearly two blocks long and 20 feet high.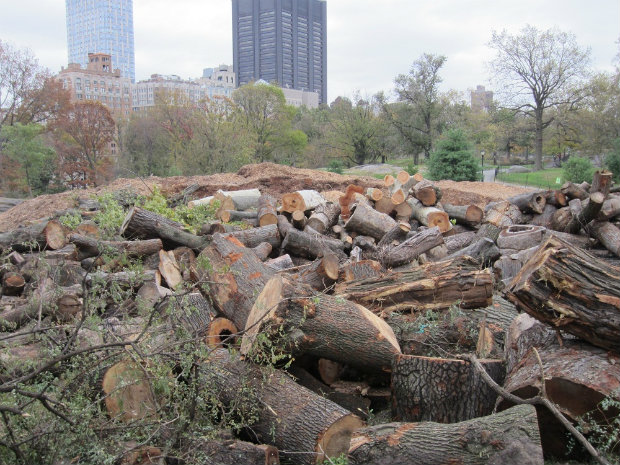 (Photo: The damaged trees will be chipped and turned into mulch./Courtesy of the Central Park Conservancy)