Murphy Beats Pro Wrestling Executive for Senate Seat
Connecticut elected Democratic Congressman Chris Murphy to fill the U.S. Senate seat being vacated by Joe Lieberman. Murphy defeated Republican Linda McMahon, who spent a fortune of her own money.
Murphy says his win proves that what matters is the measure of ideas and not the measure of one's wallet.
This is the second loss for former World Wrestling Entertainment executive in the last two years. In 2010, McMahon tried to win a senate seat that wound up going to Democrat Richard Blumental. In the two races combined, she spent nearly $100 million from her own pocket.
After conceding Tuesday night, McMahon said it was all worth it.
"You know when you decide to get into something you know that there is the risk and reward. So you have to be prepared for each," she said.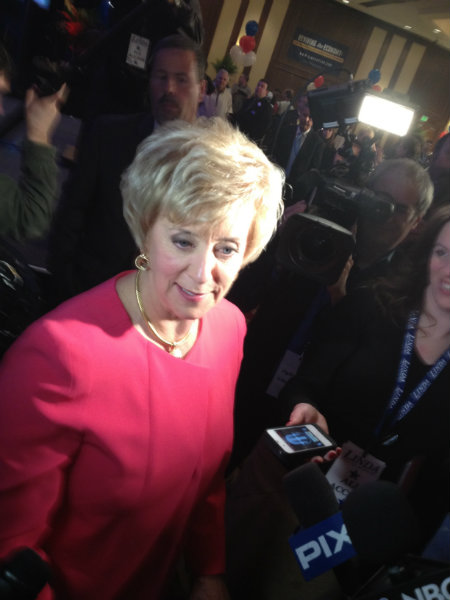 She said she was in the race to make sure her grandchildren's generation had the opportunity to succeed, and she didn't know how you would put a price on that.
(Photo: McMahon concedes after her failing in her second attempt to become a senator from Connecticut. Craig LeMoult for WNYC)