Immigrants Benefiting from Deferred Action Keep an Eye on Election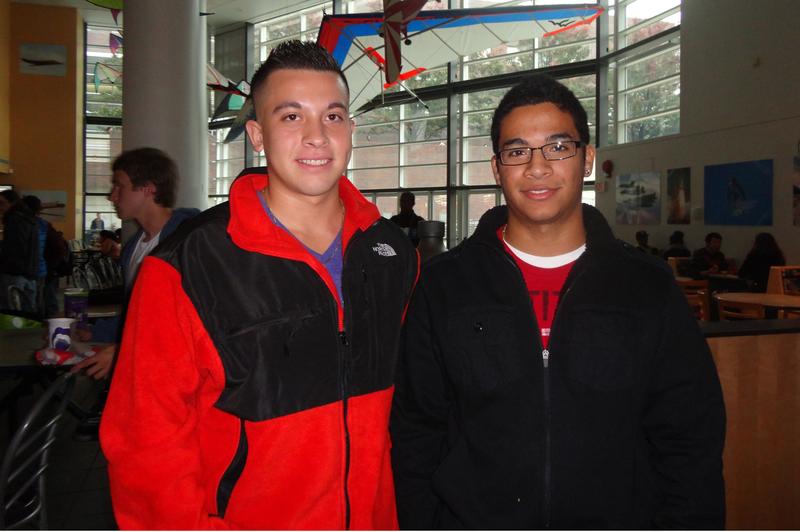 Andres Palacio says the letters he recently got from the U.S. Citizenship and Immigration Services make him feel more like his classmates at Nassau Community College in Garden City, Long Island.
"I won't have to worry about any restrictions," he said. "I'll practically be normal."
Palacio, 19, got his approval for deferred action and two days later a work permit arrived in the mail. He is among the 4,500 people across the country who have been approved for deferred action, according to the latest figures from the Department of Homeland Security. It means he won't be deported for two years and can work legally as long as he does not commit a serious crime.  Palacio came to the United States from Colombia when he was 8 to join his parents. He's in his third semester and says he thinks his life will be easier from now on.

"I'll be able to work and help my parents and drive, which is a big deal," Palacio said.
Palacio's parents, Janeth, 45 and John, 47, who clean houses, currently pay for his education.  After he gets a driver's license, Palacio plans to find a part-time job to help out with his tuition and living expenses. He'll get an associate degree in liberal arts next summer, but he hopes to continue studying to become a nurse, nurse practitioner or a physician assistant.
Some experts and advocates, like Jojo Annobil, attorney in charge of the immigration law unit at the Legal Aid Society, say that so far deferred action seems to be working.

 "I think the program has been a success," Annobil said.
But Annobil says the number of people who have so far applied for deferred action, around 200,000, is a small proportion of the 1.26 million who are estimated to be eligible, according to the Migration Policy Institute. Eighty thousand of those eligible live in New York State.
To qualify for deferred action immigrants must show they arrived in the United States before their 16th birthday, are under the age of 31, and have lived in the U.S. for at least five years. They also need to have a high school diploma or a G.E.D., or currently be in school.  They also must not have been convicted of a serious crime.
Annobil says there are a few reasons those who are eligible haven't applied. For some the required $465 fee is hard to come up with. Some fear by coming forward they could end up deported. And one group is watching " to see what happens with the elections on November 6th," Annobil said.
The question of what happens after the elections also lingered in the air at the cafeteria at Nassau Community College. Palacio was joined by his friend Oscar Lopez, 19. He came eight years ago from El Salvador. Lopez has also applied for deferred action and he's waiting to hear back.

"I feel positive I'm gonna get it," he said.
Lopez is optimistic not only about getting a work permit but also about being able to renew it when it expires in two years. Palacio, however, said he is worried what could happen with the program if Mitt Romney wins.
"I heard he's not going to continue deferred action," Palacio said, referring to Governor Romney.
Romney has said he would honor already issued work permits, but would replace deferred action with a more permanent solution. He plans to allow those who were brought here as children and who serve in the military to get green cards. But it's unclear what would happen with others who qualify for deferred action.