As Queens Remains in the Dark, Panic and Fear Grow
Power has been restored to parts of Manhattan, but in Far Rockaway, Queens, it's cold and dark. The NYPD says its adding extra patrols and lighting after reports of looting, but residents are still anxious and fearful.
Cars are still flipped upside down from the high waters and the roads are clogged with mounds of dirt and waterlogged furniture is filling up on sidewalks.
Waiting at a bus stop, Alice Bridges, 62, was getting panicky.  She has diabetes, and tried stocking up before the storm, but was told it wasn't time to refill her prescription.
"I'm supposed to get 3 shots a day," she said. "I haven't taken any today at all, and I've been trying to get it. I know I need to eat, and I blacked out before for just missing lunch and I'm afraid it'll happen again."
There are four massive public housing complexes at Far Rockaway. Residents said at night, they hear people going door-to-door turning knobs, looking for an unlocked apartment.
Eddie Gale , 63, was pushing his son and niece down the street in a shopping cart to get supplies from the National Guard. He said the area is like a war zone.
"At night time here, it's worse than the Vietnam jungle, where I was in '69, '68," he said.  "Makes me think about this, [being a] survivor, you have to survive, here, and if you're not strong, you won't."
Local shops are closed, and some have been looted. Some residents are afraid to leave their homes at night. The NYPD has sent extra patrols and has set up flood lights on the street.
Members of the Sikh Cultural Society in Forrest Hills, and the Karam Joth Sikh Temple joined up to make vats of rice, beans and vegetables for residents in the area. The National Guard was also handing out boxes of MREs and water Friday.
City Councilman James Sanders told The Daily News it could be four more days until power is restored in this area.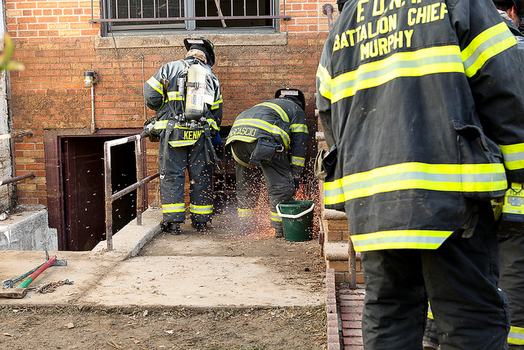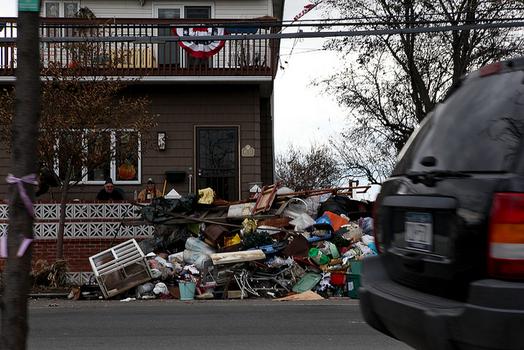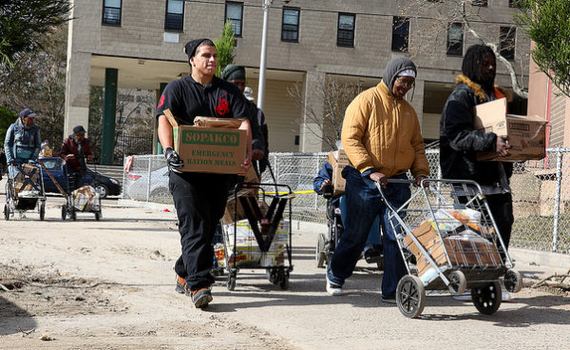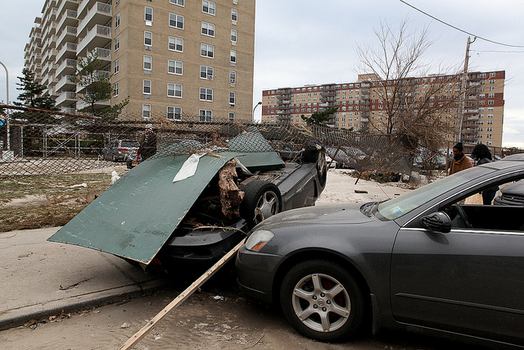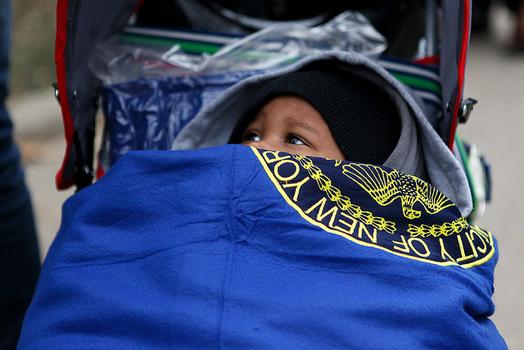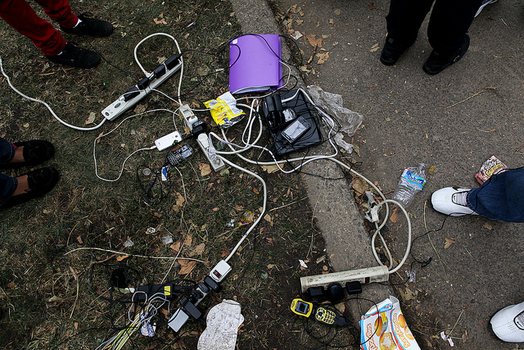 of