Sandy Leaves Much of the Region in the Dark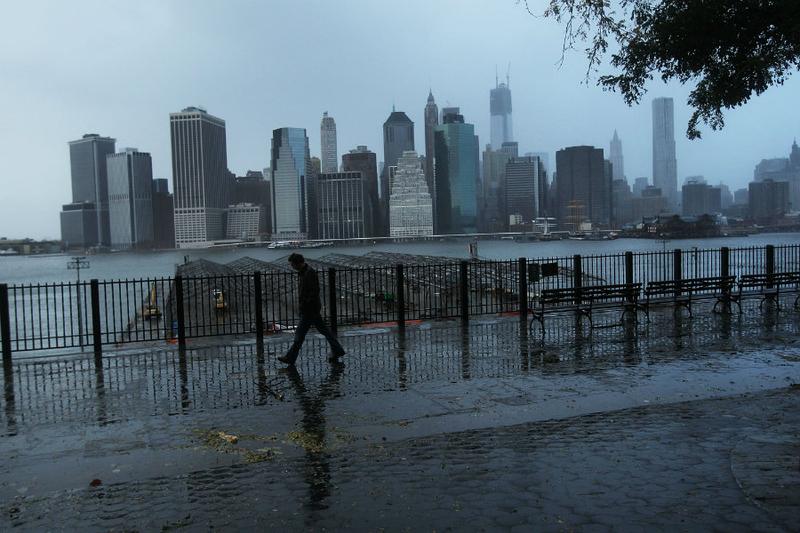 As many as 4 million customers in the tri-state area are without power Tuesday due to the high winds and flooding that accompanied the massive storm that hit the area.
New York City Mayor Michael Bloomberg said that approximately 750,000 Con Edison customers remained without power, and that it could stay off "in a lot of places for 2 or 3 days."
Con Edison said that about 250,000 customers in Manhattan, 180,000 in Westchester County, 108,000 in Queens, 109,000 in Staten Island, 87,000 in Brooklyn, and 45,000 in the Bronx were in the dark. The power outages were due to problems with the overhead and underground systems.
Power was lost in much of the lower third of Manhattan, where areas south of 39th Street lost power. 
Across the Hudson River in New Jersey, the power picture remains bleak. As many as 2.4 million customers have lost power, according to Governor Chris Christie. He said that's twice the number the number affecting from Tropical Storm Irene.
It took the Garden State 8-10 days to restore power after Irene, and Christie warned the time frame to get power back on will be longer. He asked residents for patience as the power companies work on the "huge undertaking" of turning the lights back on.
New York Gov. Andrew Cuomo said restoring power will also be a major challenge for the state. He said as of Tuesday morning about 2 million families are without power. Westchester County was "hit hard," but he noted that Long Island bore the brunt of the disruption of service. Cuomo said roughly 90 percent of the people on Long Island are without power
He has asked the Public Service Commission to oversee the that the utilities restore power well, and as quickly as possible.
He added it may take a bit longer than normal to get power back on. States typically have reciprocity agreements, meaning in times of crisis state will send utility workers to help, however, because of the size of Sandy, New York is seeking utilities workers as far away as Texas and California to help. He did say there would be about 4,000 workers coming.