In Calm Before Storm, City Gets Ready
As Hurricane Sandy approaches the New York region, residents of some flood-prone areas have been told to evacuate and officials are preparing for a possible transit system shutdown. Meanwhile, people in Lower Manhattan are bracing for Hurricane Sandy's high winds and possible storm surge.

Along the Waterfront
David Meyer is a manager of PJ Clarke's restaurant in Battery Park City that serves customers at outdoor tables overlooking the Hudson River.
He says while their huge plate glass windows and doors are bullet-proof and bomb-proof, they are still taking some precautions.

"Basically we're going to take all of our hard marble-top tables and flip them over," he said. "We'll leave those outside probably draw them closer to the window. All the chairs, the stanchions anything else that would go flying through our glass potentially, we'll take indoors."
---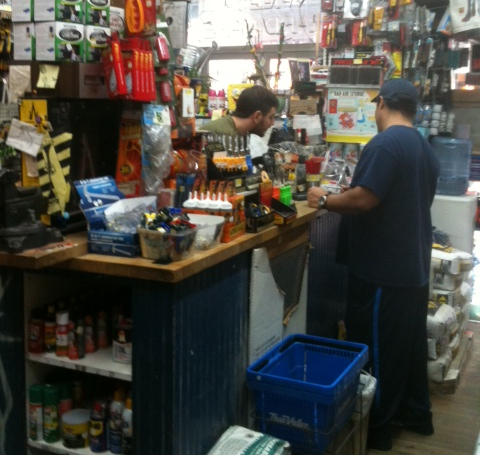 Stocking Up on Supplies
On the West Side, Ryan Haines, assistant manager of TriBeCa Hardware, says his store sold out of flashlights at 11:30 a.m. Saturday.

"We just put out a sign up front to say that we're out of them but people still come in and ask," he said. "They'll come on in and ask, 'Where can I find a flashlight?' And 'Who has a batteries still?' So it'll be a day of answering those kinds of questions."

---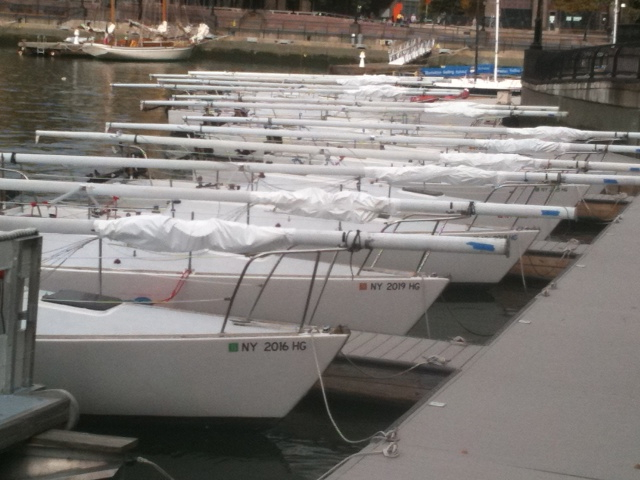 Battening Down the Hatches
At North Cove Marina in Battery Park City, dockmaster Arjen Weehuizen is cleaning rust off of a mooring point with a grinder as he gets the marina ready Saturday afternoon.

"We're just going to check the ground lines going to the boats,which are moored here just to make sure they're all secured well and that the lines are in good shape." he said. "It's a job that had to be done anyway but with the storm coming I decided to do it today."
Photos by Alec Hamilton