Three cheers for another successful year! Bravo to our youth organizers who did an incredible job of creating what is a now a great tradition of bringing together youth, youth media enthusiasts and media professionals! 
Our Youth MC's, Bryan Hamilton of RHI Radio and Sayre Quevedo of Youth Radio, started the crowd off to a day of exciting and inspiring awesome sauce! We watched Marshall Jones' YouTube performance that was extremely poignant and made everyone roar with cheers.  
Check it out:
It was a great way to begin a day of interactive workshops and engaging, fun activities!
History of the Festival: 
In case you've been wondering here's some background on the festival. It started last year as a tribute to youth media. This year's festival was made possible with the support of the Hive Learning Network NYC.  Most of the organizations partnering to bring this event to the youth are Hive members – WNYC's Radio Rookies, People's Production House/REV-, the Lamp, and a non-member Red Hook Initiative Radio (hopefully one day they will become members too).
And if you really want to know the exact moment of the festival's inception -- check out this article:
"Why It's All About Making Connections"
The idea also came from my wanting the same sense of community that the Third Coast International Audio Festival instilled in me a few years back. Third Coast is an amazing conference that celebrates brilliant audio work from all over the world. Unfortunately, they lost funding to continue the youth part of their conference (a challenge that the youth media field is all too familiar with), so we thought, "Why not have our own Youth Media Festival?"  This festival is also a special nod to the Third Coast family!
Back to 2012:
Okay now that you're well versed in the history, back to talking about 2012 Digital Waves. 
Amongst a host of great workshops we also had a couple of awesome group sessions. One of them was presented by Mozilla Hive NYC's Leah Gilliam, who led a workshop, Newshack: 15 Minutes, on how to hack different news websites using x-ray goggles and a site called Newsjack. Though the session touched on hacking the news, like NYTimes.com website, it's really about giving a taste of programming websites; giving youth the tools they need so they know they have the power to program websites too.

Another great group session, "Building your story online," led by Rise Up Radio's Executive Producer, Keisha Dutes, Radio Diaries' Sarah Kramer and Nellie Giles, and Cowbird's Annie Correal allowed youth to tell their stories through photos accompanied with prose or poetry, which they posted on Cowbird.com, for a new project called Teenage Diaries. In less than 30 minutes some really great stories came out of this workshop.
Check out some of the incredible pieces the youth made: Angel Maravilla and More Than A Profile
All the workshops were interactive and produced hands on experiences for festival attendees, who were mainly youth from NYC, Portland and newcomers from Haiti.  There were also youth program facilitators and youth representatives checking out the scene from South Africa (Children's Radio Foundation), Boston (Press Pass TV) and DC (Ghandhi Brigade). A special guest from Breakthrough.TV informed festival goers about their program and their recent campaign #ImHere, also joined us to spread awareness of the abuse immigrant women face around the world. 
Listen to what festival participants have to say about their experience: 
(Audio slideshow made by Amanda Thieroff)
Blogs about the festival: 
Be sure to check out blogs by Vikky Cruz, Alena Kuczynski and Tim Martinez about their experiences at the festival.
Great Times! by Vikky Cruz
Finding Youth Voice by Alena Kuczynski
My Advice by Tim Martinez
Multimedia Slam Competition: 
After the day's workshops we celebrated youth work with the grand Multimedia Slam Competition. Each of the winners took away a cash prize! 
(*These videos are 4-minute edited versions of their full length stories)
Grand Prize Winner: Temitayo Fagbenle, "Stop and Frisk"
2nd Prize Winner: Sayre Queveda, "Would Be Accountant"
3rd Prize Winner: Tangeneka Taylor, "Mind the Gap in Crown Heights"
Audience Choice Award Winner: Samuel Stanley, "Life Has Changed"

All in all, it was an incredible day which wouldn't have been possible without the youth participants, wonderful teachers, and youth organizers. There were also wonderful send off performances by beatboxer Jacob Caggiano, rapper Bryan Hamilton and singer-songwriter Josetta Adams. The videos from the Slam Competition and performances will be posted on Youtube soon -- be sure to check back for them!
Till next year!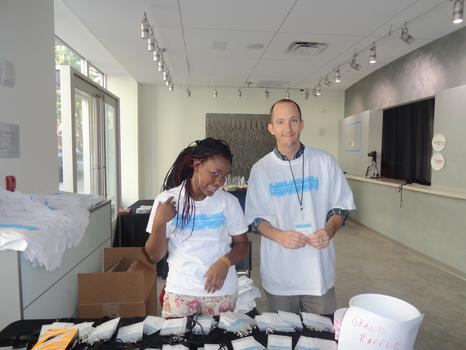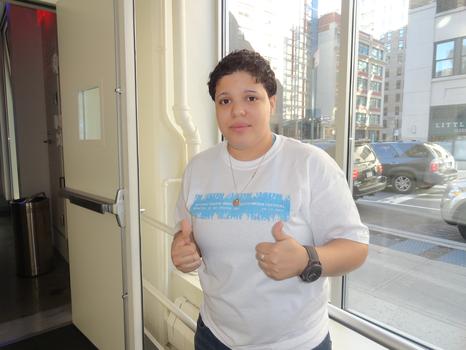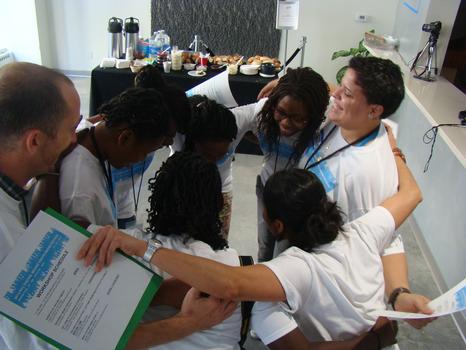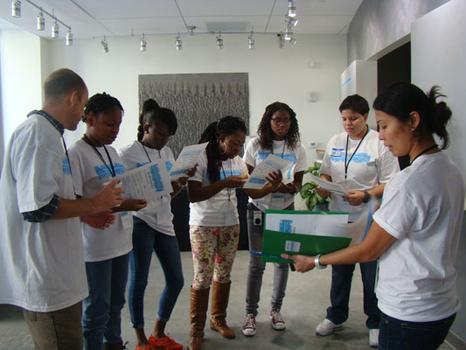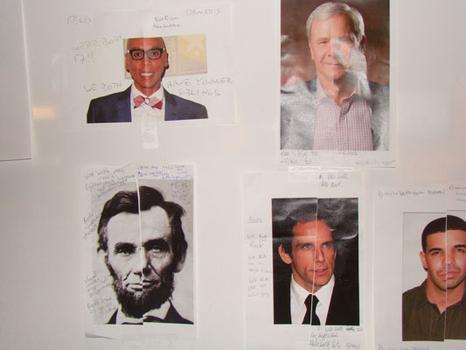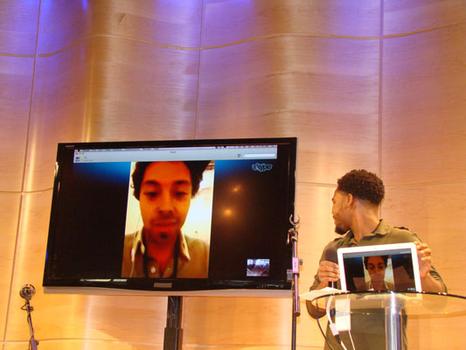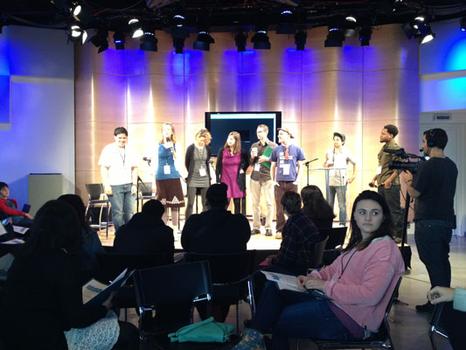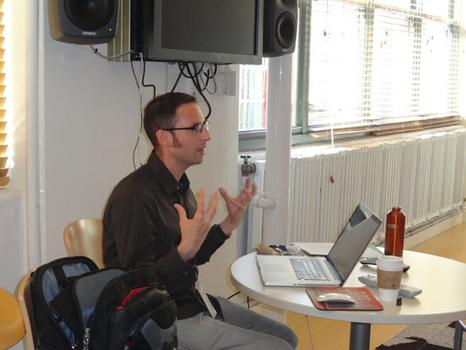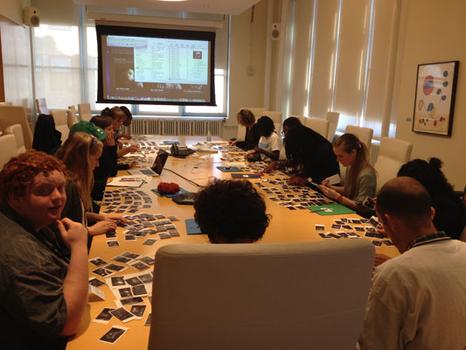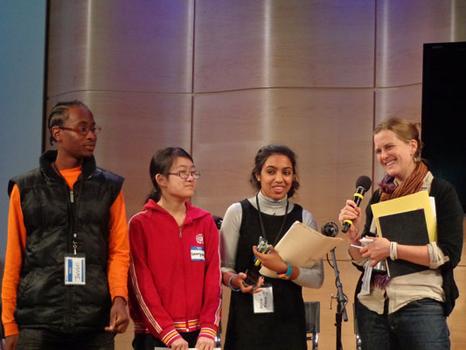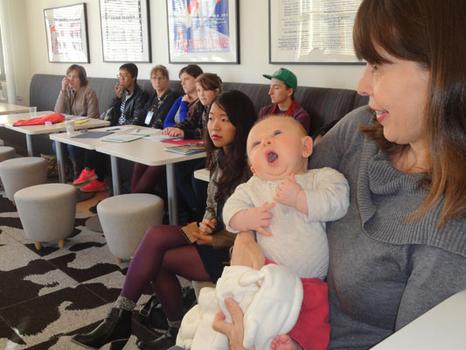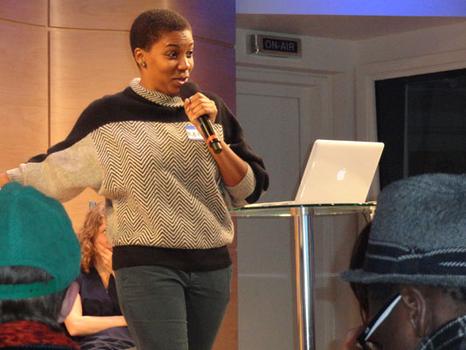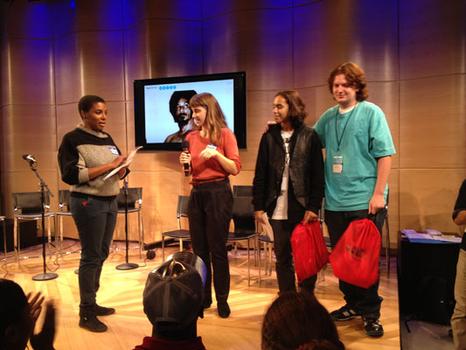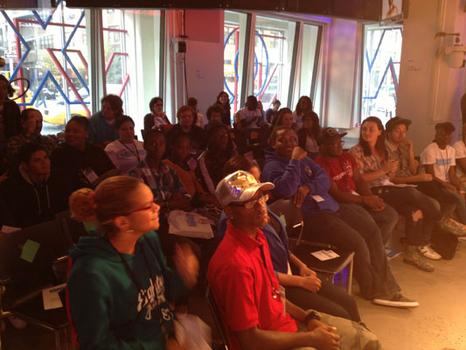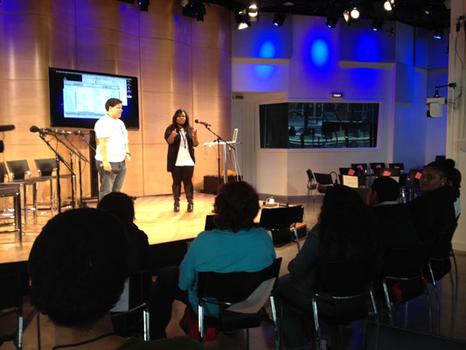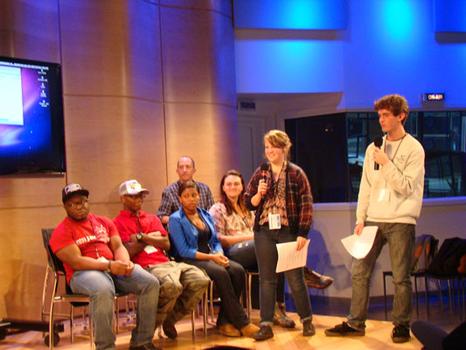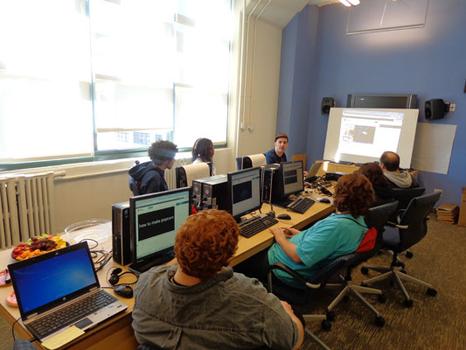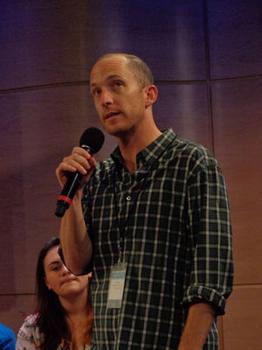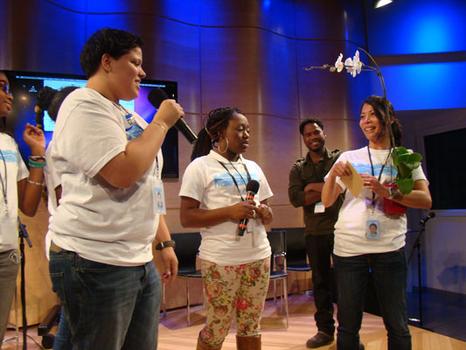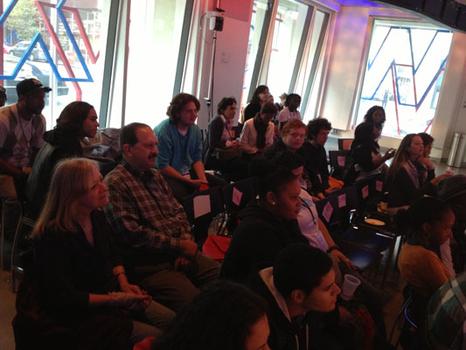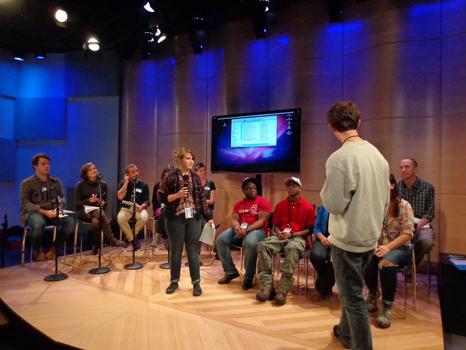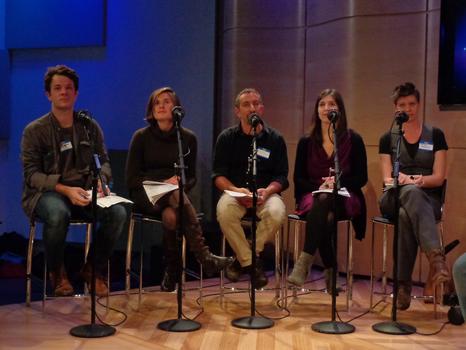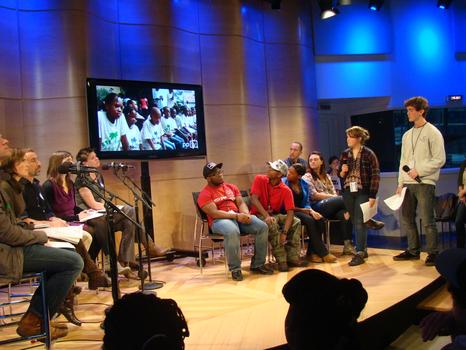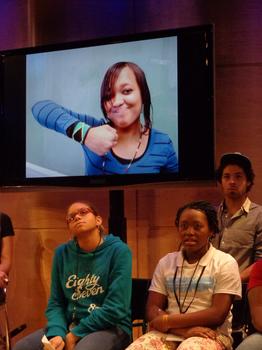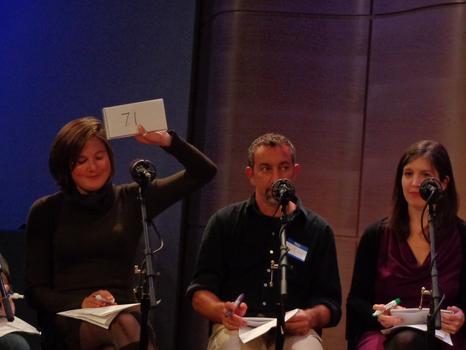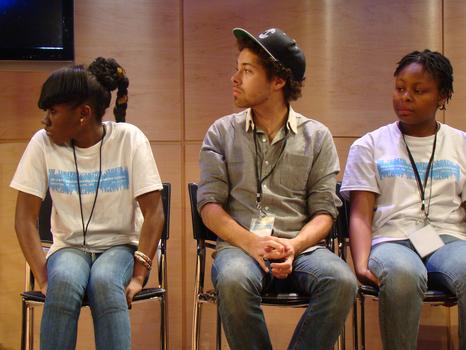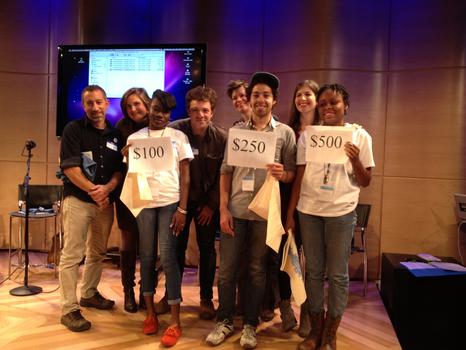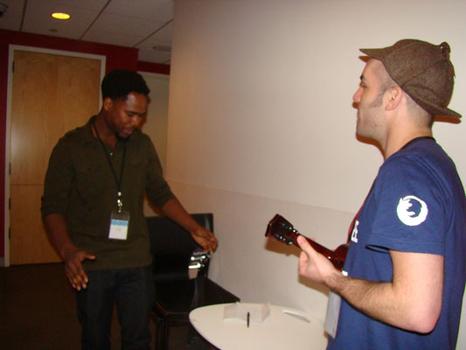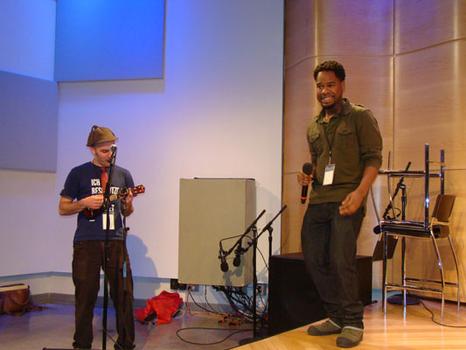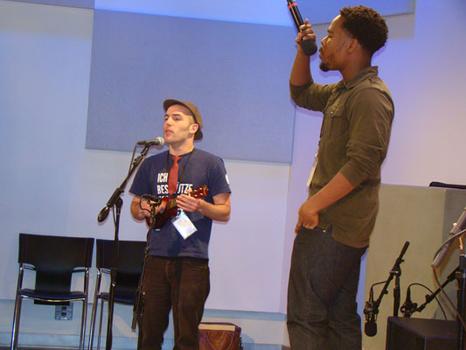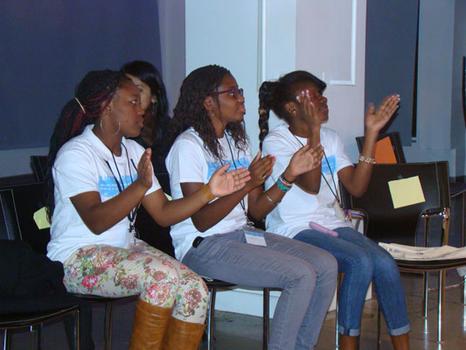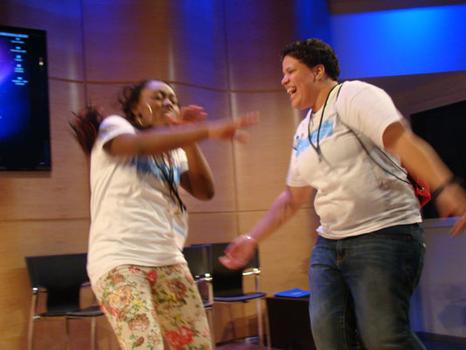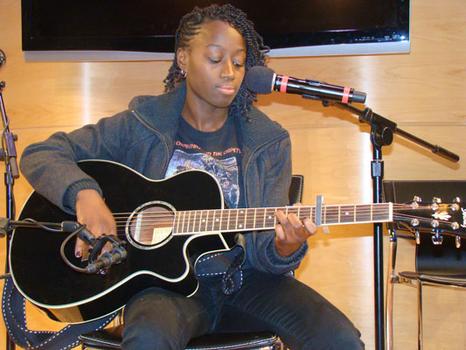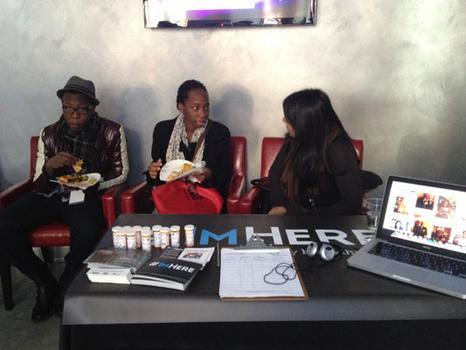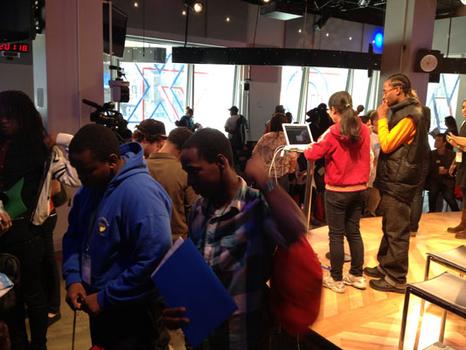 of