Despite Retooled Image, Linda McMahon Lags in CT Senate Race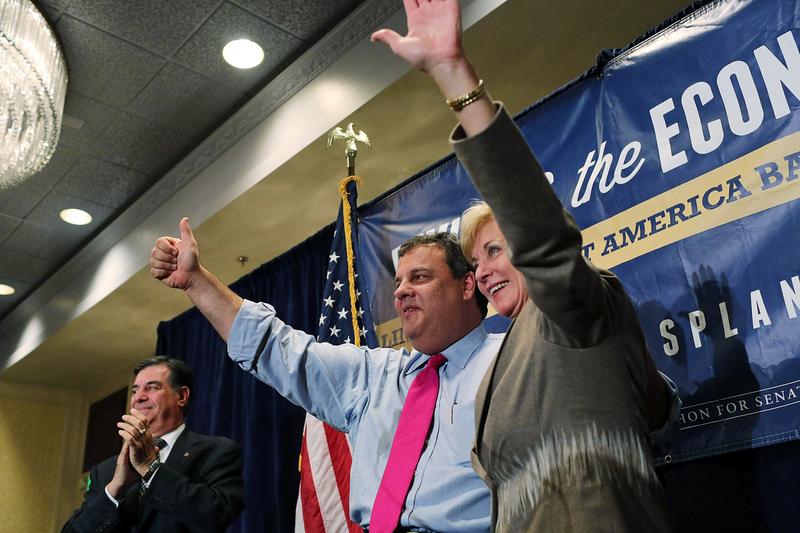 It's a close race in Connecticut to fill retiring Sen. Joe Lieberman's Senate seat. Republican Linda McMahon, a former pro wrestling executive, is running against Democrat Chris Murphy, a three-term congressman.
McMahon's wrestling ties hurt her Senate campaign two years ago, but this year, Connecticut Democrats are more interested in linking her to Mitt Romney.
Polls suggest the approach may be working. A Quinnipiac poll released Wednesday shows Murphy has opened up a six-point lead over McMahon. McMahon's support was down slightly – both overall and among women voters – from earlier this month
McMahon made her money in professional wrestling with WWE, the company she founded with her husband Vince McMahon. When she ran for Senate in Connecticut two years ago, she lost by double digits.
She has spent $77 million dollars over two campaigns, but this year, she altered her message.
"She's an independent thinker, and she cares about what's going to happen to the people of Connecticut," a man says in an ad released by the McMahon campaign last week. "I'll be voting for Barack Obama and Linda McMahon," a woman adds.
McMahon's pitch is geared right at voters like Sheri Shea, a self-employed tennis pro in West Harford.
"I guess I would say, I'm a Democrat, but I'm still kind of undecided," Shea said this week while shopping in West Hartford.
Two years ago, Shea said McMahon's wrestling connection turned her off, but she's also frustrated by the stagnant economy.
"I really hate the WWE and what it stands for, so that's probably my biggest hurdle," she said, but she said she was still considering voting for McMahon "because she's a better business person."
McMahon lost women voters by twenty points in 2010. She is still touting her business experience, but downplays the WWE's bikinis and body slams. Instead, she talks about her humble North Carolina roots, her grandchildren, even her financial troubles before the wrestling empire took off.
"We had an opportunity to come back after failure," McMahon told a friendly Republican crowd in Waterbury this week. "We were bankrupt and we lost everything, our home, our car, but we had a chance to come back."
McMahon was joined by New Jersey Gov. Chris Christie, a top Romney cheerleader these days.  But in Waterbury, neither he nor McMahon mentioned the Republican presidential nominee.
Instead, Gov. Christie focused on McMahon's Democratic opponent, Congressman Chris Murphy.
"You got a clear choice here. You can vote for a smart, independent, accomplished businesswoman, or you can vote for Nancy Pelosi's butler," Christie quipped to roaring applause.
McMahon's favorability has improved among women voters since her first run in 2010, but a persistent gender gap remains.
"Women seem to be a little more comfortable with her and like her more than they liked her two years ago, but that isn't necessarily making them more willing to commit to vote for her," said Jennifer Dineen, the director of the UCONN/Hartford Courant poll.
National Democratic groups have pounced try to keep it that way.
"Linda McMahon: for a woman, her views are more old boys club than sisterhood," a female announcer says in an ad for Majority PAC, a group that backs Democratic Senate candidates. This is just one of several running on Connecticut airwaves that attacks McMahon on women's health. McMahon supports abortion rights, but has said she'd back some limits on coverage mandates to protect religious freedom.
Democrat Chris Murphy argued that that this is just one issue where McMahon would vote lockstep with Republicans.
"Linda McMahon could be the 51st vote for a Tea Party Republican majority in the United States Senate," Murphy said at the Democratic Party headquarters in Stamford, where the walls were plastered with Murphy and Obama signs.
"She says in these debates  that she's an independent woman, but she pretty much supports the Republican economic orthodoxy down the line and the National Republican are very, very excited to have her come to Washington to support her policies."
Top Obama supporters, including Bill Clinton, are coming to Connecticut to campaign with Murphy. Obama has a commanding lead in Connecticut polls, and Murphy's campaign has taken to calling his Republican opponent Linda Mitt-Mahon.
No matter who wins, Connecticut's stature in the Senate will be less than it was when Obama took office. First Christopher Dodd, then Lieberman opted to retire from the Senate after decades-long careers. A Quinnipiac poll out this morning shows Chris Murphy with a six-point lead over Linda McMahon. McMahon's support was down slightly – both overall and among women voters -- from earlier this month.
So with two open seats in two years, this winner in Connecticut may not be a butler, but will definitely be a Senate back-bencher.