Some Households Are Living With Too Much Space, NYCHA Says
Tuesday, October 23, 2012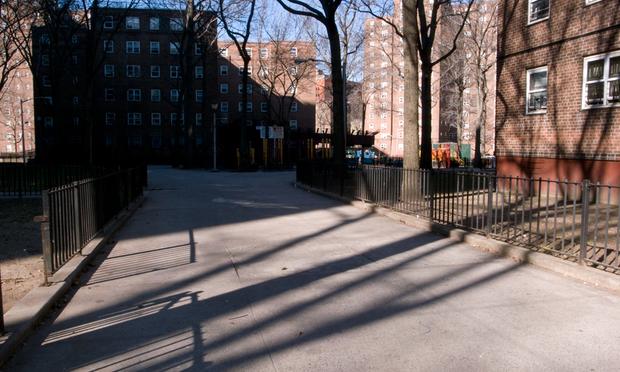 (Stephen Nessen/WNYC)
The New York City Housing Authority estimates that 56,000 households are living in apartments that have too many rooms for the size of their families – but longtime residents bristle at the thought of downsizing.
Speaking at a NYCHA hearing on Tuesday, Bronx City Councilwoman Maria Carmen Del Arroyo said elderly residents especially are reluctant to move from apartments in which they've lived for decades.
"We cannot contribute to the homelessness in our city because we are not guiding our seniors through a process that in many cases is very traumatic and very overwhelming," she said. 
The process is meant to free up larger apartments for families who need them – including the 15,000 families who are currently living in overcrowded units, according to NYCHA.
William Reese, of the Bronx, said he worries that he will be evicted for not taking a smaller apartment.
"I'm waiting, and waiting, and waiting it out. It's all I can do right now," he said. "I have no place to go."
More in:
Cindy Rodriguez is the Urban Policy reporter for New York Public Radio.