Suspect Arrested in Shooting That Killed 2, Including Long Island Police Officer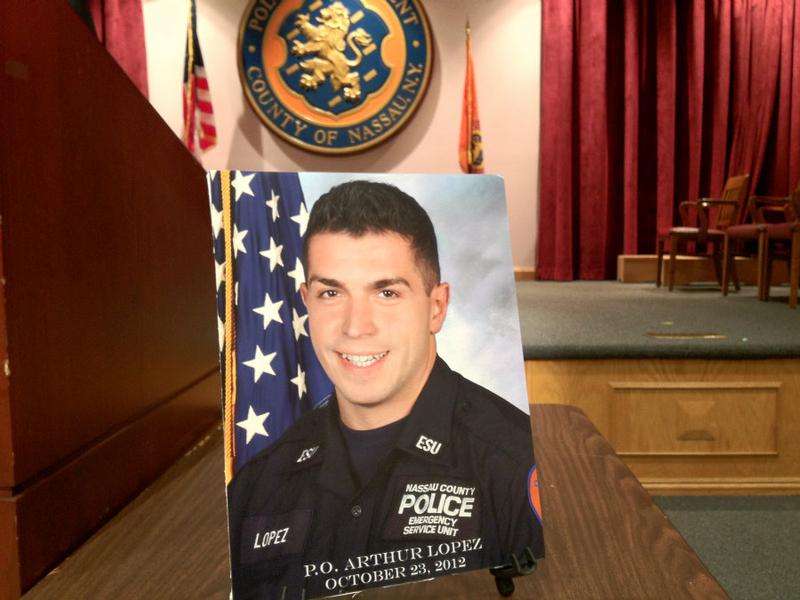 Police have arrested a man in connection with the shooting death of a Nassau County police officer and a civilian near the Queens-Long Island border on Tuesday morning. 
Alleged shooter Darrell Fuller was found by the NYPD in a car with what appeared to be a self-inflicted gunshot wound. He is being treated at the hospital and is in "guarded condition," according to Nassau County Police Chief of Department Steven Skrynecki, who said it was "unknown at this point" if he would survive.
The arrest comes hours after Emergency Services Unit officer Arthur Lopez, 29, was shot once in the chest after he pulled over a man he believed to be a hit-and-run driver on Jamaica Avenue near the entrance to the Cross Island Expressway around 11 a.m., police said.
The officer, who had been with the department for eight years, had a brief exchange with the driver before he was shot and "collapsed in the street," officials said. He was not wearing a bullet proof vest. Lopez's partner, who was treated for trauma, rushed to his side to administer first aid.  
"He fell down right on the spot," Lester Cruz, a mechanic at the Mobil near the expressway entrance, said of the fallen officer.
Fuller then fled Southbound in his vehicle. He approached a male, identified as 52-year-old Raymond Facey, in another vehicle and allegedly shot him in the head. He then took a second vehicle, which he later abandoned, fleeing on foot. 
The FBI and the NYPD helped track down Fuller.
"His murderer should hear the screams of his mother to understand what he did today," County Executive Ed Mangano said Tuesday.
Fuller had a two prior convictions, one for attempted robbery and another for selling crack cocaine.
Lopez was "a great cop, a great friend," who was assigned to the elite force in January 2010, according to Nassau County PBA President James Carver. He had six awards, including three for meritorious police services.
"He was a young man … just short of his 30th birthday, full of life, full of energy," Carver said.
The incident comes less than a week after a highway patrol officer Joseph Oliveri, 43, was struck and killed while investigating an accident along the Long Island Expressway.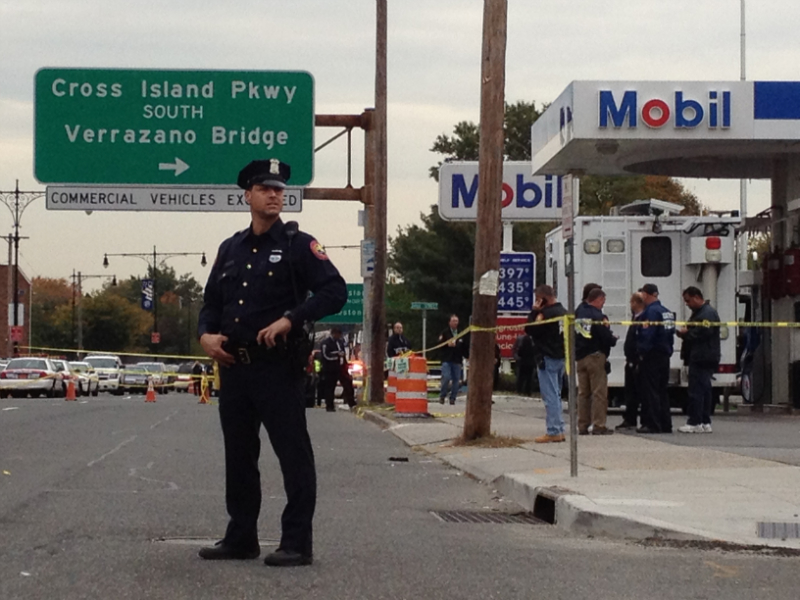 (Photo: A police officer stands near the scene of a shooting that left a Nassau County police officer and civilian dead. Stephen Nessen/WNYC)