City Council to Recruit Volunteers to Escort Women Past Protesters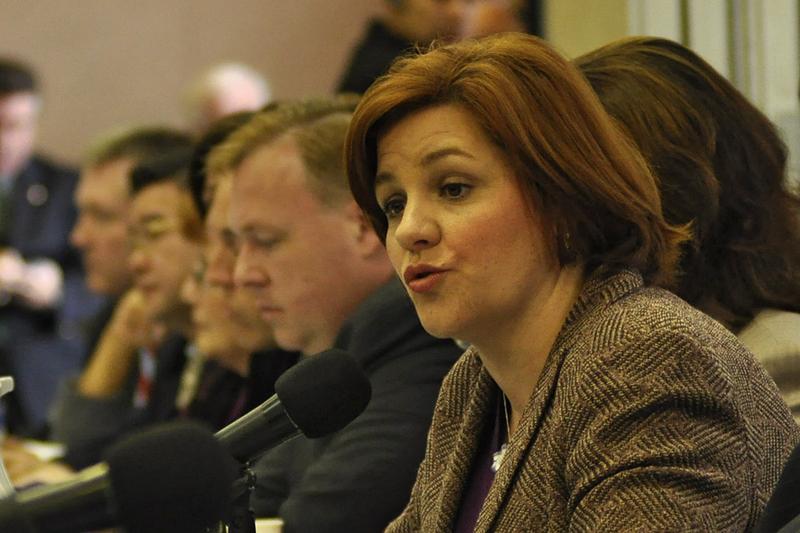 The City Council is starting a new volunteer drive aimed at recruiting people to help escort women to abortion clinics, past protestors.
Council Speaker Christine Quinn says the effort — dubbed the "Clinic Protection Project" — is in response to increasing complaints about anti-abortion demonstrators "preventing women and their families from accessing their legally available healthcare."
"We're hearing more and more about incidents, not where there've been First-Amendment-following protestors who have made their anti-abortion position clear," Quinn said, "but where protestors are violating the city's Clinic Protection Act, where they have blocked entrances."
Quinn says she the Council will organize sessions to train volunteers on how best to get patients through strident protestors.
Chris Slattery who runs the EMC FrontLine Pregnancy Centers and leads a four-times-a-week protest at an abortion clinic in the Bronx said his group and others are small and well-behaved.
"Quinn is absolutely fabricating a bogeyman to scare up people during election time," Slattery said. "There's no big increase anywhere. We currently have the fewest number of people we've ever had. We've never had an arrest. We don't even use signs."
But Merle Hoffman, the CEO of Choices Women's Medical Center, said the scene outside her clinic in Jamaica, Queens, is often quite contentious.
"Going to the doctor has become a military maneuver," Hoffman said. "The protestors — I call them bullies — yell and scream at women, as they come into the facility."
At a news conference on Friday, Hoffman showed a video of protestors surrounding a woman trying to enter the clinic. She eventually flees, and the protestors cheer.
"Who knows what the woman was coming in for?" Hoffman said. "Maybe it was to get a follow-up to a pap smear."
Hoffman said there are between six and 10 regular volunteers, and the clinic could use more to support patients.
Quinn said the effort does not use any City Council funding, just the personal time of individual Council members