Terror Suspect Was Quiet, Never Drew Suspicion, Neighbors Say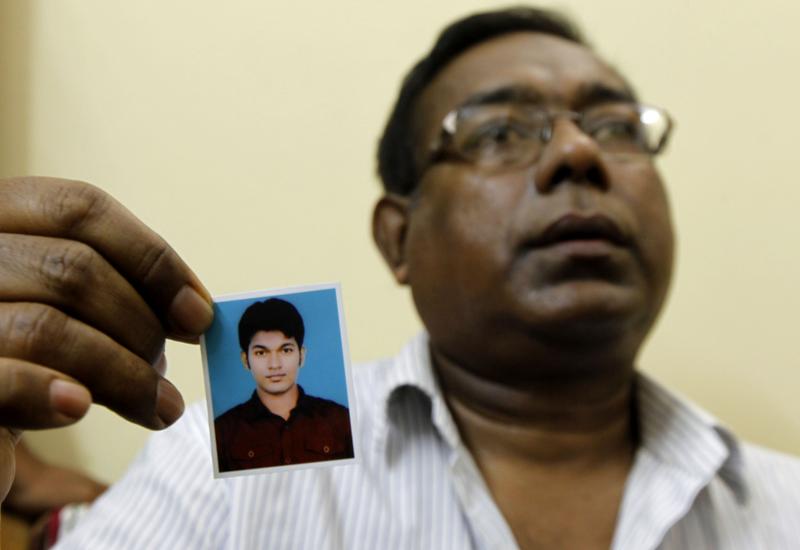 A day after a Bangladeshi man was arrested for attempting to bomb the New York Federal Reserve bank, neighbors in the Queens neighborhood where he lived said they were stunned to learn that the man they described as quiet was an alleged terrorist.
Quazi Mohammad Rezwanul Ahsan Nafis, 21, was arrested after he allegedly tried to detonate what he believed to be a 1,000-lbs. bomb outside the New York Federal Reserve bank on Liberty Street on Wednesday.
Nafis worked as a bus boy in Manhattan and attended a vocational school part-time, police said.
He lived on the second floor of a low-rise brick building dotted with satellite dishes and adorned with an American flag on a leafy residential street in Jamaica, Queens, just off of bustling Archer Boulevard. The neighborhood is home to many Guayanese and Bangladeshi immigrants.
Mohammad Chowdhury, 45, lives one floor above Nafis with his wife and two daughters. He said he was stunned to learn that Nafis is a suspected terrorist.
"If he practiced those things, he can blow up this building," Chowdhury said, referring to the bomb plot. "I was so shocked when I heard those things."
He described Nafis as a "good looking young guy" who he would seeing coming and going from the building. He said he never observed suspicious behavior.
          NYC's Bangladeshi Community
Between 2000 and 2010, the
community grew by 119%.
The 2010 Census found 61,788
Bangladeshis in NYC
Queens has the most Bangladeshis
of any borough: 38,341.
In Bangladesh, "a spread of
radicalization" has resulted in
Hindu and Buddhist places of
worship being attacked.
Religion plays a major role in the
lives of Bangladeshi immigrants,
but they tend to integrate within
U.S. society.
At Universal Electronics on Archer Ave., manager Manny Santos recognized Nafis as the shy, soft-spoken young man who came in to haggle over an allegedly broken printer cable. He also came in to buy USB drives.
"Very quiet, he doesn't get aggressive," Santos said.
Gloria Persaud lives in one of the older buildings on 93rd Street and from her perch on the porch she watches the comings and going of the neighborhood. When Nafis appeared on TV, she recognized him immediately. "I was shocked to see that kid," she said.
Persaud said she never saw him alone, always with two other well dressed young men: "I always admire them because they always dress so neat," she said.
Neighbors described Nafis as quiet and good looking guy who never appeared to be suspicious – not a man who wanted to "destroy America," as he indicated in an article he penned for Inspire magazine.
Nafis arrived in the U.S. last January with the intent to recruit individuals to create a terror cell, according to court papers.
A law enforcement source told The Associated Press that Nafis considered targeting President Barack Obama and the Stock Exchange before deciding to go through with the alleged plot against the Federal Reserve.
Mayor Michael Bloomberg, speaking at a ribbon cutting on Thursday, said the alleged plot was the 15th known in the city since the September 11 terror attacks.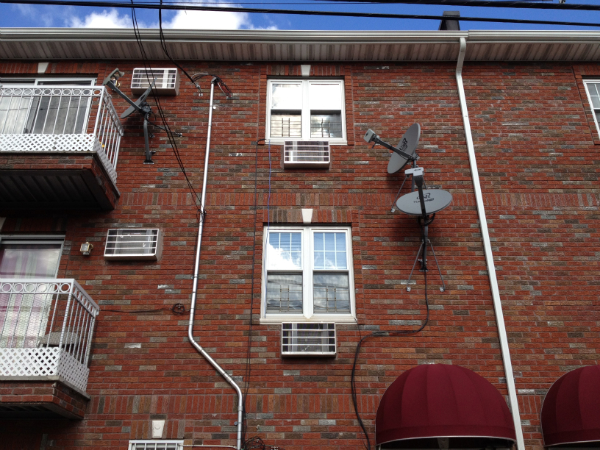 "The great danger is we're going to forget the great lesson that should have been taught to us back on 9-11-01," he said. "The world is a dangerous place and we're going to have keep fighting to make sure that everybody has the opportunity to enjoy the freedoms that some people around the world find so threatening."
(Photo: Suspected terrorist Quazi Mohammad Rezwanul Ahsan Nafis, 21, lived on the second floor of this Jamaica, Queens, home. Stephen Nessen/WNYC)
Bob Hennelly, Colby Hamilton and Arun Venugopal contributed reporting.