Gillibrand, Long Square Off in Sole Senate Debate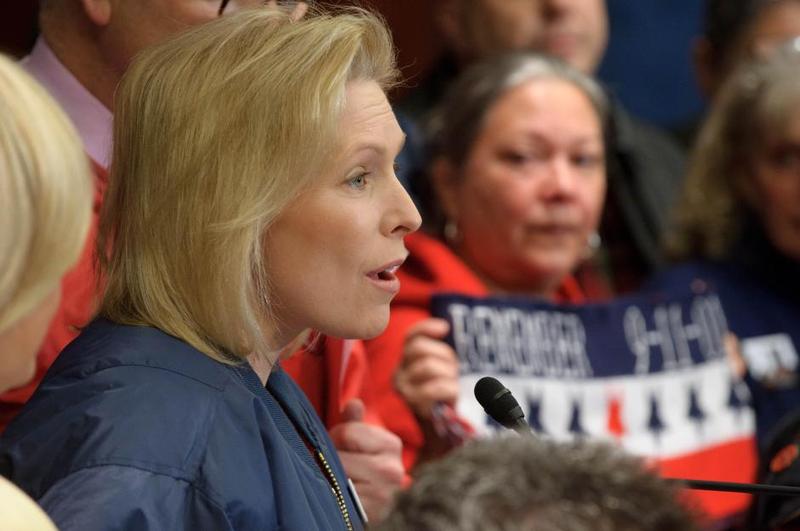 Incumbent Democratic Senator Kirsten Gillibrand and her Republican challenger, attorney Wendy Long, traded barbs during the only debate in New York's U.S. Senate race.
Over the course of an hour, the two offered different ways forward for the state and agreed on little over issues such as taxes, abortion and the economy at the debate that took place Wednesday night at Skidmore College in Saratoga Springs.
When the candidates were asked about President Barack Obama's healthcare reform, they laid out very different views on abortion rights and access to contraception through employers' health plans. 
Long, a pro-life Catholic, said employers should not be forced to provide access to products or procedures they believe are wrong.
"We have set up a situation where you have to obey a government dictate or violate your faith. And you know what's gonna happen? Then the employer just won't offer any health insurance at all," she said. She went on to say if the Supreme Court overturned Roe v. Wade, then access to abortions would be decided state by state.
But Gillibrand countered that previous generations of women had fought too hard for abortion rights to turn back the clock, adding that how women planned their families should be left out of politics and their work places.
 "Women of America believe that they should make their own decisions about contraception. They don't expect their legislators to be arguing that their boss should make that decision," she said.
In the sometimes contentious debate, Long accused Gillibrand of not doing anything to create jobs in upstate New York, while Gillibrand accused Long of wanting to slash federal spending.
Gillibrand is a heavy favorite to be re-elected to the seat she was appointed to in 2009 after Sen. Hillary Rodham Clinton became secretary of state. Two years ago Gillibrand won an election to finish the last two years of Clinton's term.