Video of NYPD Officers Beating Man Sparks Investigation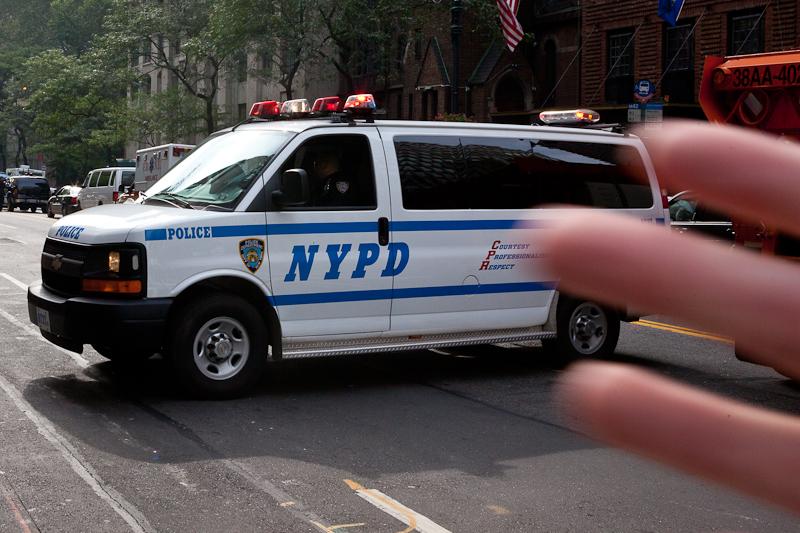 Authorities have launched a criminal probe against two NYPD officers who were caught on video beating a man in a Jewish Community Center in Brooklyn.
Both the police department and the Brooklyn District Attorney are conducting separate investigations of the incident which was posted on the internet Sunday by CrownHeights.info, according to The New York Times.
NYPD spokesman Paul Browne said the case has also been referred to the Civilian Complaint Review Board, which investigates allegations of abuse by the police.
The surveillance video of the incident, which took place on October 8, shows Ehud Halevy, 21, struck repeatedly by officers Luis A. Vega and Yelena Bruzzese. The video does not include audio.
Halevy had permission to sleep inside the center, but a center volunteer called the police.  Rabbi Moishe Feiglin, who runs the youth center, told The Times that it was unclear what had prompted the volunteer to call the police, and that Halevy had been sleeping in the lounge for about a month. The criminal complaint against Halevy shows he was charged on several counts, including assault, resisting arrest and criminal trespass.
Meanwhile, elected officials have demanded the department fire the two officers. City Councilman David Greenfield of Brooklyn called the alleged beatdown "insane." And Councilman Jumaane Williams, also of Brooklyn, branded it "another low for the abuse of police power."