The Takeaway
One Tough Neighborhood, Two Friends, and Thousands of Photos
We've seen the rough, urban neighborhood documented thousands of times by photojournalists dating all the way back to Jacob Riis in the 1800s. Over and over again, the images appear the same: children playing in alleys, kids standing on street corners, poverty, rubble, and graffiti.
But urban blight is more than its set pieces. Each face in a crowd has his or her own story. And Andy Velazquez is one of those faces.
Andy grew up in Bushwick, Brooklyn, on a street in which half the houses were abandoned. Empty lots were playgrounds, and many of the parents — including Andy's — were addicted to crack.
Brenda Ann Kenneally moved across the street from Andy in the mid-90s. Shortly after arriving, she befriended 8-year-old Andy, who, at his delicate age, already had a big presence in the neighborhood. She began photographing both him and the neighborhood as they changed. The first photo she took was of 8-year-old Andy, sitting with his dog, in front of his graffiti-tagged front door.
Fast forward sixteen years, and Andy is still living in the neighborhood. But he's no longer a little boy. He's a man, who's lost family members to violence, lost his mobility after a violent altercation, and gained a daughter that he loves more than anything else in the world. Through it all, Brenda has taken photos of Andy.
The first ten years of photos were published in the 2005 book "Money Power Respect: Pictures of My Neighborhood." And the photos Brenda's taken of Andy since 2005 are featured in a multi-media photo series called "Back on the Block."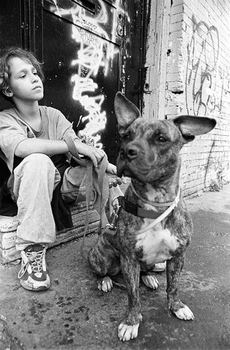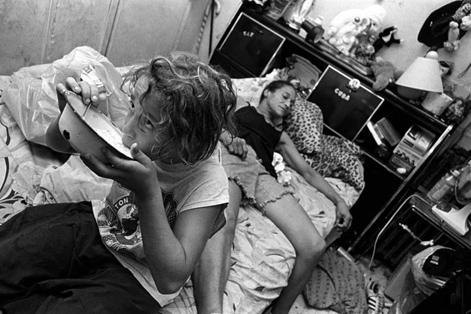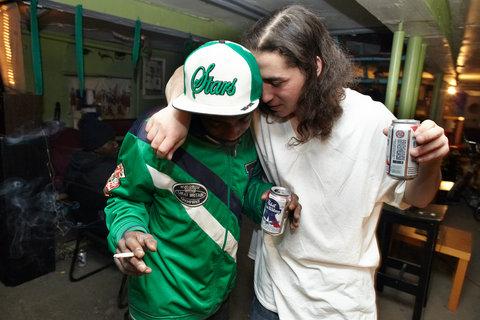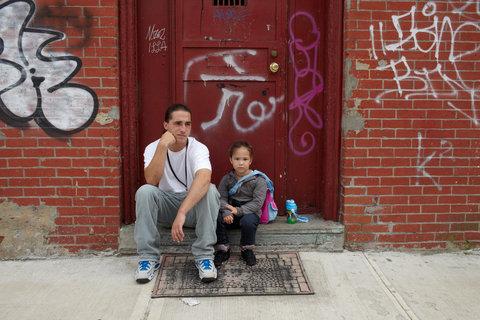 of