As the medical world goes digital, patients are accessing healthcare online and through smartphone apps while doctors and hospitals are using software to do everything from track prescriptions to transfer patients to different offices or departments.
This week on WNYC's New Tech City, reporter Mary Harris gives a tour of New York City's rapidly changing health care tech scene where competition is fierce to get a fraction of the big money flowing into the medical tools of the future.
Venture capital funding for healthcare IT has skyrocketed — tripling over the last three years from $343 million to $955 million, according to the MoneyTree Report from PricewaterhouseCoopers and the National Venture Capital Association based on data from Thomson Reuters.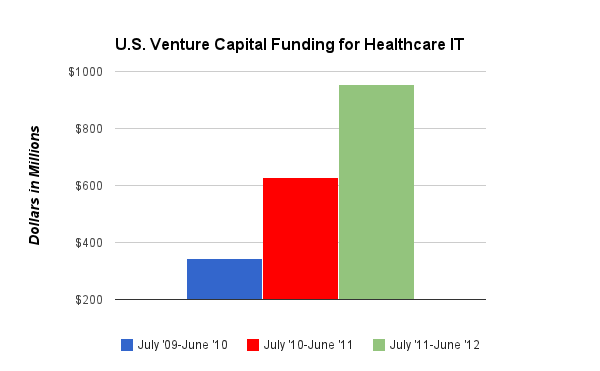 Plus, the federal government is planning to spend up to $29 billion in incentives to get providers to digitize healthcare records, changing the way hospitals and doctor's offices process claims, track patient prescriptions and more.
And with the carrot also comes the stick. Obamacare, as even the president referred to the Affordable Care Act during the first presidential debate, would penalize providers who don't move to electronic records by 2014. The government argues that digitizing medical records and other processes will save time, money and even lives, but some critics say that given where things stand now, don't believe the hype.
New Tech City host Manoush Zomorodi talks with Ross Koppel, professor of sociology and medicine at the University of Pennsylvania and the principal investigator of its Study of Hospital Workplace Culture. He is also the co-editor of the book First, Do Less Harm: Confronting the Inconvenient Problems of Patient Safety. Koppel agrees that healthcare IT is the way of the future, but he says the systems on the market today are far from flawless and need a major overhaul.