9/11 Families Watch Televised Gitmo Hearings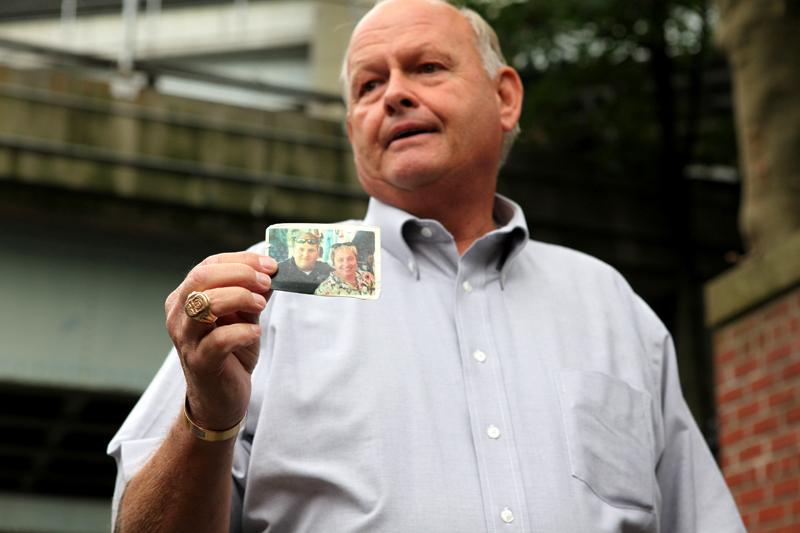 Families of 9/11 victims and a firefighter began watching the closed-circuit pre-trial hearings at Guantanamo of the five men charged in the terror attacks at at the Fort Hamilton Army Base in Dyker Heights, Brooklyn, on Monday
"It's been a long ordeal," said Robert Reeg, a retired firefighter who was injured on 9/11, said during a lunch break. "You have to remember the families have been through the mill."

Reeg, who traveled 2-1/2 hours from Rockland County, N.Y., to watch Monday, said the viewing inside the hundred-person auditorium was somber.

"Many of my brother firefighters I was with that day were killed I saw numerous people jump from the upper floors," Reeg said. "I'll be scarred by that memory for the rest of my life and I want justice."

The self-proclaimed 9/11 mastermind, Khalid Sheikh Mohammed is among the five being tried. The proceedings had been delayed multiple times, but resumed Monday and are being screened at four military bases around the U.S. for select invitees.

The base expected many more to attend the hearings, but a spokesperson said only eight came Monday. She said the numbers may increase when the trial begins.

Kenneth Fairben and his wife Diane lost their 24-year old son Keith on 9/11. He was a paramedic at Cornell Weill Medical Center.

Since then, the Fairbens have followed the trials so closely they ended up going to Guantanamo Bay to see Khalid Sheikh Mohammed in person.

"We wonder whether we're still going to be around to see an outcome on this," Kenneth said. "We're willing to stay the course this is our judicial system, we're giving them every opportunity; it's definitely frustrating."

The Fairbens plan to return to Guantanamo for the penalty phase of the trial.

"My wife and I will sit her as long as it takes," Kenneth said.