16 Charged in Gun Trafficking Case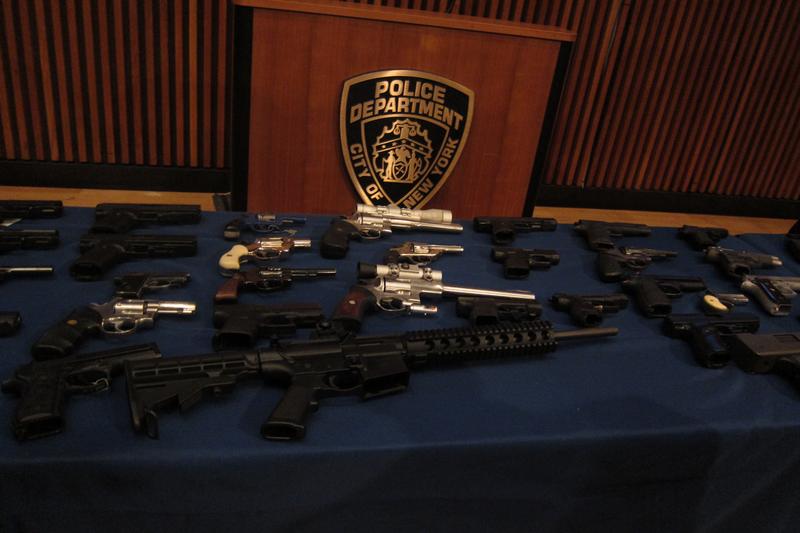 Sixteen members of two East Harem gun trafficking networks have been charged with selling more than 100 illegal firearms — including an AR-15 assault riffle — in what is one of the city's largest takedowns of it kind in recent years.
Police Commissioner Ray Kelly said of the 5,000 weapons the NYPD seizes each year, 90 percent come from out of state. In this case, 10 of the guns came from South Carolina and one was from Virginia.
"We believe that the subjects purchased mostly from pawn shops and other gun dealers in South Carolina," Kelly said. "Then they resold them on the streets of Harlem for quick 100 percent profit."
Kelly said some of the guns recovered from the nine warrants executed were reported stolen. He said the reports were likely bogus to cover up that they were transferred illegally through straw purchases.
The commissioner was joined Friday by Mayor Michael Bloomberg and Manhattan District Attorney Cy Vance. The defendants are charged with multiple criminal counts including conspiracy and other charges.
"How do guns get in the hands of the people who cause these violent deaths?" Vance asked. "They come from the people like the gun traffickers who've been charged here today."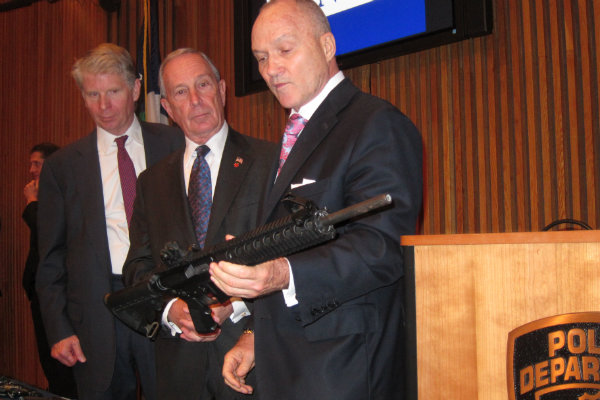 (Photo: NYPD Commissioner Ray Kelly, alongside Mayor Michael Bloomberg, holds an assault riffle that was recovered as part of a gun trafficking takedown. Kathleen Horan/WNYC)