Reuben Butchart "Nameless and Awake"
Sunday, October 14, 2012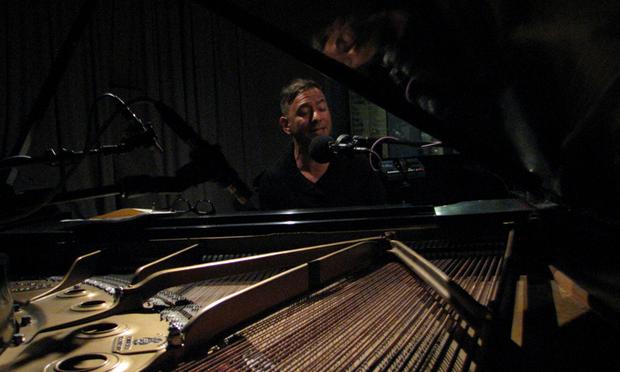 (photo: David Garland)
Composer, singer, and pianist Reuben Butchart brings his song cycle "Nameless and Awake" to the WNYC Studio. Setting poems by John William Carroll, Butchart's music combines a soulful contemporary singing style with intricate, detailed arrangements that make use of the classical and jazz skills of The Millworkers, seven musicians playing woodwinds, cello, guitar, bass, drums, glass percussion, and more. David Garland talks with Butchart about the songs and how the music came together at Robert Wilson's Watermill Center.
Reuben Butchart "The Gull and I" on WNYC's Spinning On Air
Reuben Butchart "All the Shoes He Ever Wore" on WNYC's Spinning On Air