Cornell Reveals Plan for Roosevelt Island Campus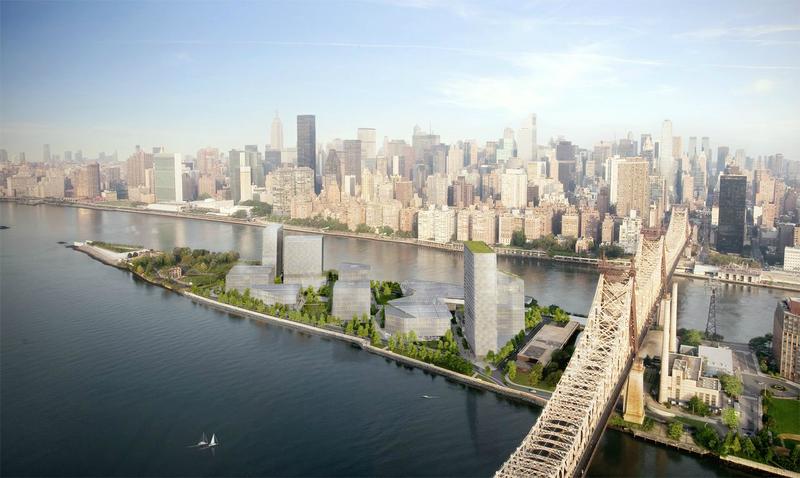 Cornell University is for the first time detailing its plans to transform a 12.5-acre site on Roosevelt Island into what university officials claim will be the first information-age research campus designed from the ground up.
The master plan, designed by Skidmore, Owings & Merrill, arrays shard-shaped buildings along a central axis inspired by the Main Street that was created by Philip Johnson and John Burgee for the residential part of Roosevelt Island in 1969.
This new academic neighborhood will include zero-emissions buildings with swooping canopy roofs covered in solar panels, punctuated by lawns with views of the Manhattan skyline. Most buildings will be five stories or fewer.
The plan, which will be submitted Monday to the City Planning Commission, calls for 2.13 million square feet of academic, residential and commercial space to be built over 25 years. The campus would have a daytime population of more than 5,000.
Cornell has not released cost estimates for any part of its campus. The public review process is expected to last seven months.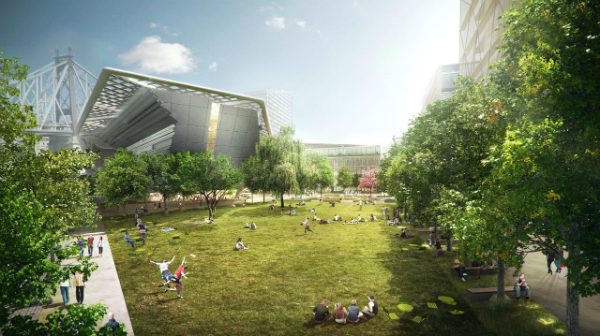 (Rendering: Cornell campus esplanade. Courtesy of kilograph)