Play | Veep Debate Bingo!
Wednesday, October 10, 2012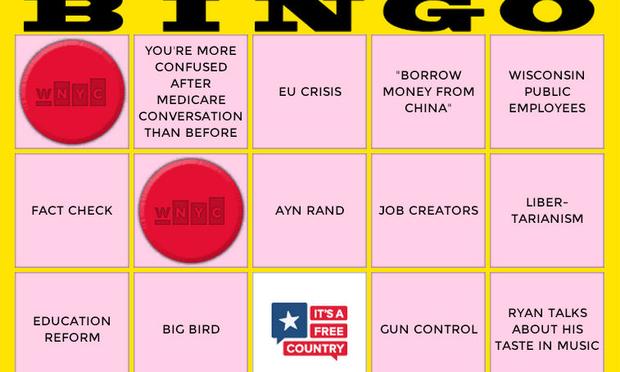 Watching the vice presidential debate? Why not watch and chat with us while we play interactive debate bingo! Get a fresh card, fill in your tiles as the candidates (or moderators) call out your terms, and tweet out when you've got a winner. Got beef with what constitutes a tile? Come chat it out or hash it out at #debatebingo.
More in: