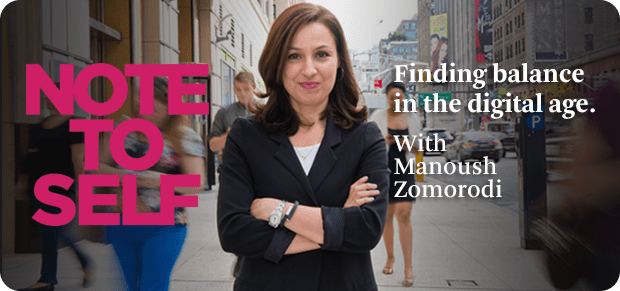 Episode #5
Networking and Coworking in Silicon Alley
Tuesday, October 09, 2012
As Silicon Alley has boomed, so has the market for events that cater to tech sector employees and those that want to get their foot in the door at the city's start-ups.
Meet ups, happy hours, hackathons, breakfasts: It seems there's an event for every time of day and every possible subculture in tech.

Interested in collecting data about yourself? Join the Quantified Self group. Into rewriting computer code? Check out HackNY, Hack and Chat or Hack'n Jill.
This week on New Tech City, reporter Tracey Samuelson discusses how to navigate all the tech events and talks to entrepreneurs about how to network in New York.

Plus, our host Manoush Zomorodi introduces us to the fast-growing world of coworking, where freelancers and other independent operators rent space in a shared office instead of working from home or signing a lease.
We visit one such space — the Brooklyn Creative League in Gowanus — to find out how it works.

As the New York City tech sector continues to grow, so too have the number of meetups, happy hours, demos and networking events – somewhere in the ballpark of hundreds a month are held throughout the city.

New York City is home to several dozen "coworking" locations, places where people who don't work in traditional offices can rent a desk and have a place of work.

New York City has over 60 co-working spaces, more than other city, according to a survey done by co-working website DeskMag.