CUNY to Get City, State Funds for Repairs
Money long tied up in Albany will finally be distributed to CUNY for much needed infrastructure repairs.
The state's $72 million has been held until it could be matched by city funds. The council announced Wednesday that it and the Bloomberg administration will split the $72 million approved in the fiscal year 2013 budget.  The funds will be allocated over the next four years to help address neglected maintenance issues across the city's community college and university campuses. 
City Council Speaker Christine Quinn said infrastructure plays a fundamental role in education. "If you don't have a heating and cooling system, you can't necessarily have students in those buildings.  If you don't have students in those buildings, you can't have classes," she said.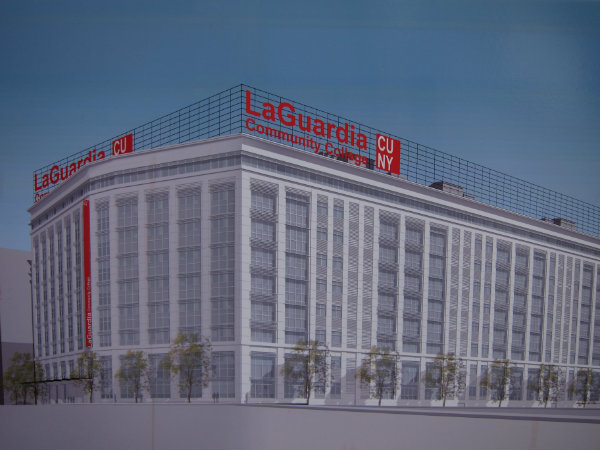 (Photo: A rendering ofLaGuardia Community College's new facade./Hannah Sheehan for WNYC)
Several projects have already been approved, including replacement of the crumbling facade at LaGuardia Community College, the installation of a new fire alarm system at Kingsborough Community College and the replacement of a failing heating system at Bronx Community College.