Studio 360
Wish You Were Here: David Byrne and St. Vincent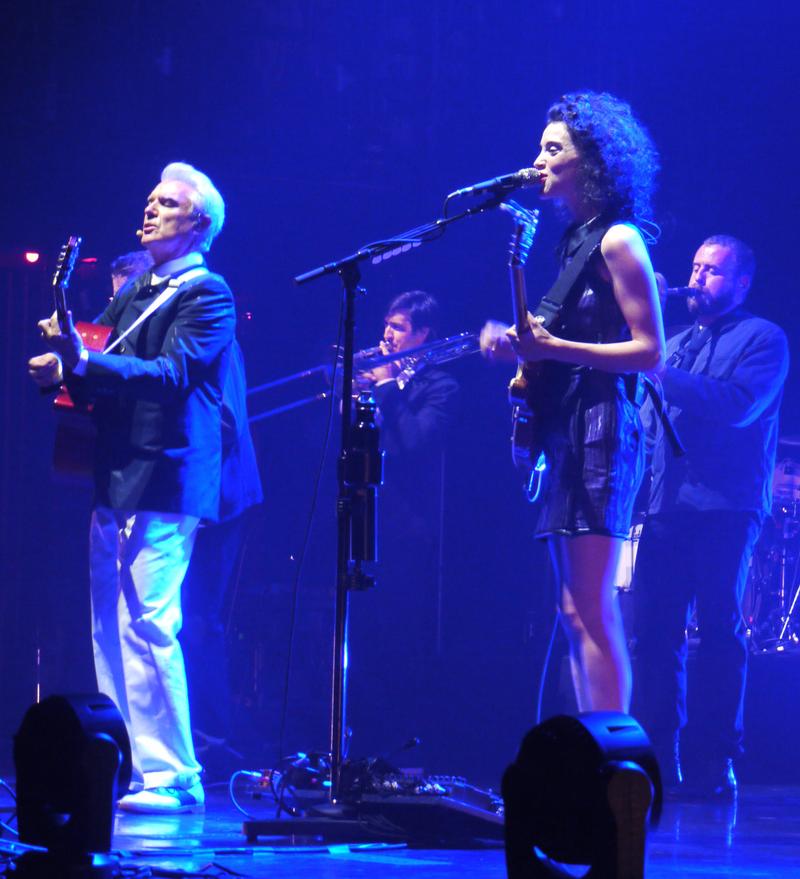 St. Vincent and David Byrne didn't immediately seem like the most natural pairing. She likes to undercut beauty with a histrionic vocal, a snarling edge in the guitar; Byrne's uncomfortable edges have worn away into avuncular charm. His finest work with Talking Heads came out when she was in the womb. 
On stage in New York, though, the two activated wonder-twin powers to put on one of the best shows in recent memory. This is a pair that knows a thing or two about theatricality. The horn section didn't just stand in the back; they were choreographed in patterns and mesmerizing little routines. The lighting contained amazing effects, like when Byrne and the horns appeared to be a black and white photograph, while St. Vincent glowed in full color just a few feet in front of them. Every spooky guitar solo was an event. You just don't see this kind of thing at rock shows very often. (I'd speculate that Byrne's association, years ago, with the avant-garde director Robert Wilson was an influence here.) 
But finally, the show just kicked it. Her twisted anthems and his beloved classics got voices singing along and fists pumping in the air. No talent for spectacle can make that happen. 
David Byrne and St. Vincent are playing shows this month in Texas, California, Oregon, and British Columbia.
Slideshow: David Byrne and St. Vincent in concert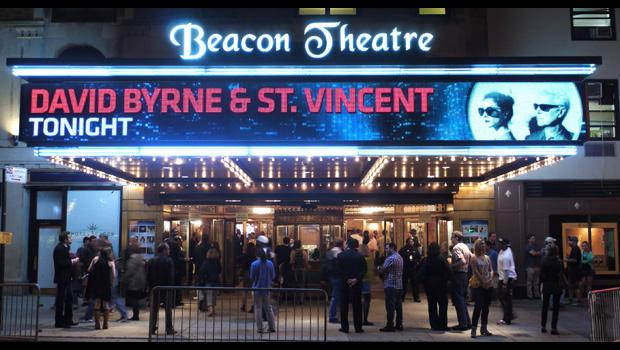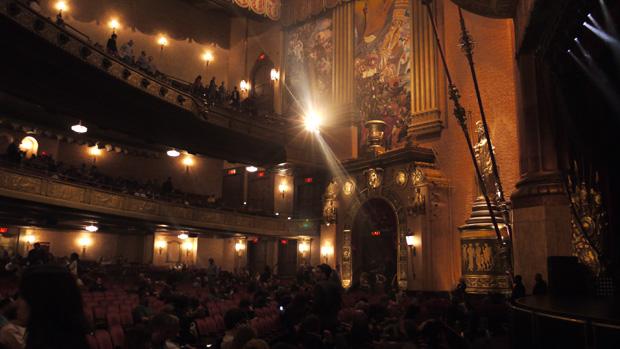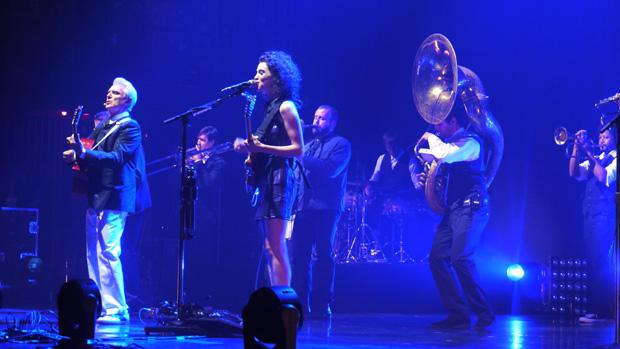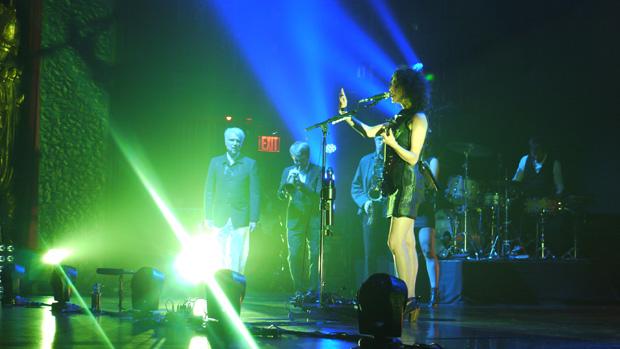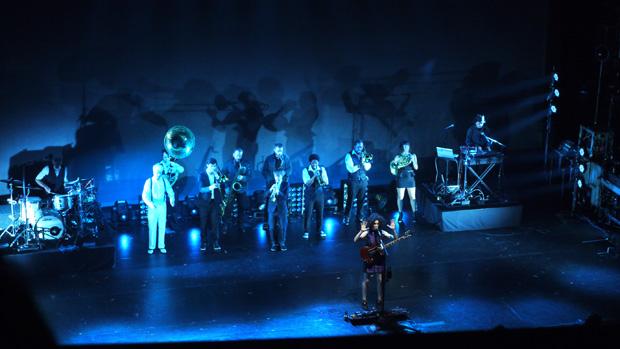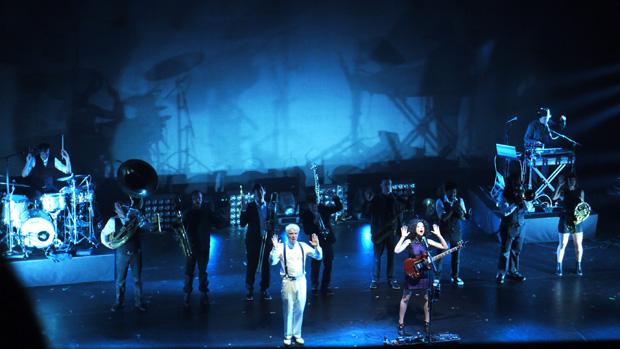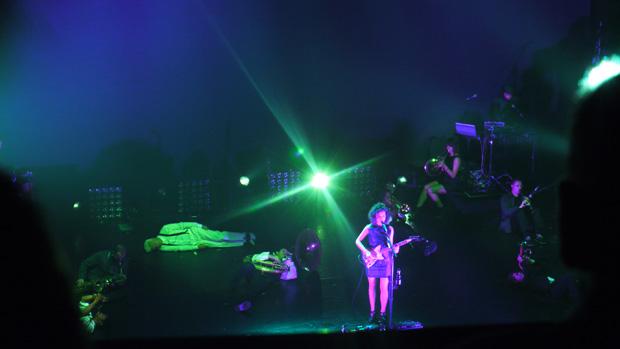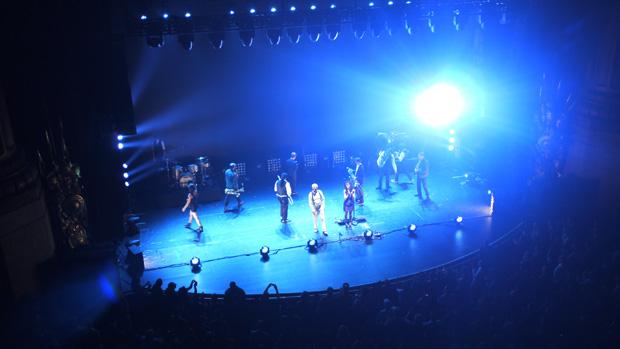 of