In Run-up to Debate, Mayors' Group Launches Gun Control Ad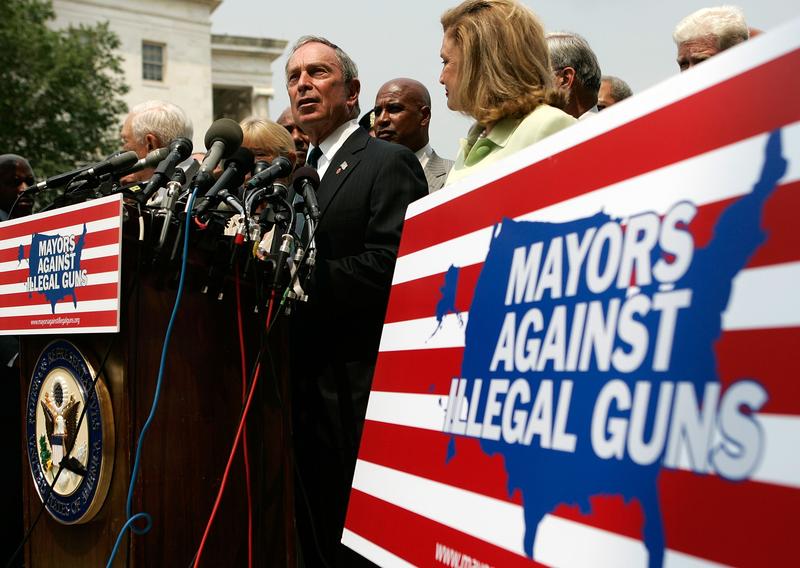 Just days before the first presidential debate in Denver, Colo., Mayor Michael Bloomberg's gun control group is out with a new television advertisement focused on getting President Barack Obama and Republican challenger Mitt Romney to address the topic of gun control.
The ad features Stephen Barton, a survivor of the July 20 mass shooting at a movie theater in Aurora, Colo., demanding the two presidential candidates outline their plan to curb gun violence.
"What we want the two candidates to do is stand up and say, 'I have a plan to do 'x','" the mayor said.
Bloomberg pointed to a number of gun policies he hoped to see discussed, including a ban on assault weapons, something both Obama and Romney's supported in the past. "Today, neither one of them will address the issue at all," he said.
Noting that an estimated 48,000 Americans will be killed by guns in the next four years, Bloomberg said, "I think it's incumbent on the candidates who want our votes to say what they will do about, not just say, 'Oh, isn't that terrible, I feel your pain.'"
This isn't the first television ad purchase made by Mayors Against Illegal Guns. After the Aurora shooting, survivors of a 2011 shooting in Arizona that included Rep. Gabrielle Giffords were featured in a similar ad.
When asked if he intended to watch the debates on Wednesday, the mayor said he wouldn't.
"I'm going to opening night at Carnegie Hall," he said.
Watch the ad below: