Oil Spill Cleanup Continues in Brooklyn Waterway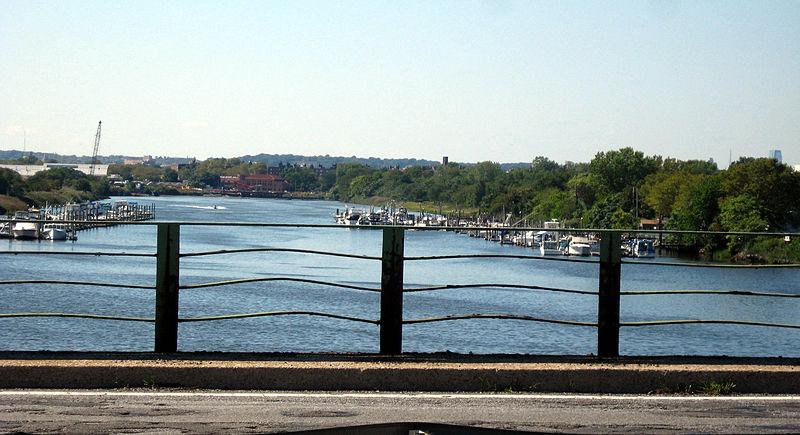 About 130 private recreational boats are in need of serious cleaning, following the spill of about 1,100 gallons of oil mixed with liquid concrete into a waterway in southeast Brooklyn.
The spill occurred late last Thursday or early Friday morning, and workers are now using an oil boom to contain the sludge and vacuum trucks to remove it in Paerdegat Basin, a channel that connects to the Jamaica Bay Wildlife Refuge.
"The bottom of the boats have been sitting with this oil residue," said commodore Russell Warren of the Midget Squadron Yacht Club, which has 70 vessels. "It would be hazardous to wildlife, it would be hazardous even to our members."
A spokesman for the U.S. Coast Guard, which is coordinating the response, said the likely cause of the pollution is a rupture in a National Grid oil pipeline, which fed into a storm drain.
The Coast Guard confirmed that the sludge tested positive for PCB's or polychlorinated biphenyls, a class of chemical that is highly toxic to humans and animals.
However, boats are being allowed out to leave and return to the basin, after being inspected and passing through lines of boom.
Cleanup could take several more days. National Grid has hired Miller Environmental Group a contractor on site, and is expected to pay the cost of cleanup.
Paerdegat Basin is a narrow waterway, about a mile long, fringed with marsh grasses and boat marinas. The basin drains into Jamaica Bay, and takes water from storm drains when it rains.
The Coast Guard says there is no evidence that any of the sludge escaped into Jamaica Bay, which is an important marine and avian habitat.