Explainer: What to Watch for in this Action-Packed Supreme Court Term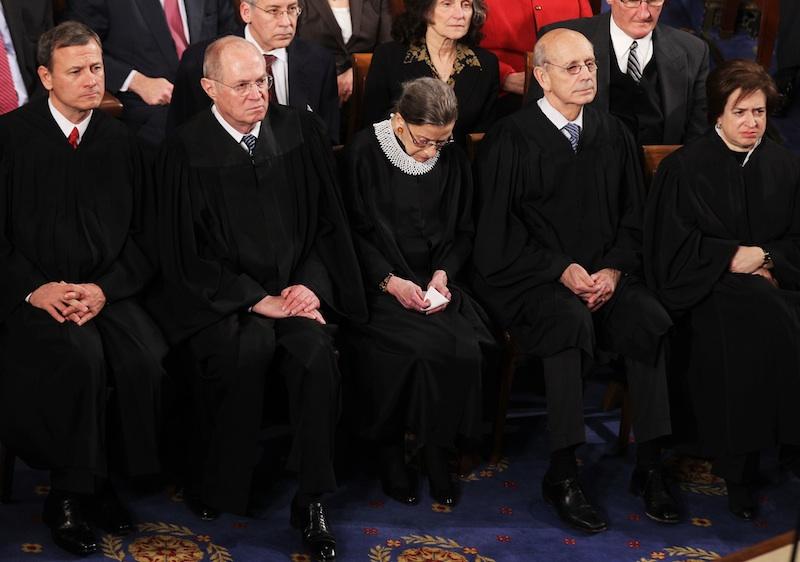 This Monday, the nine Justices of the U.S. Supreme Court begin what will be an action-packed term. Here's some of what I'm looking forward to - and what I'm thinking about - this fall:
Human rights abuses
First up on Monday is Kiobel v. Royal Dutch Petroleum Company.  I know it doesn't sound exciting; but rarely can you judge a court case by its title. In fact, Kiobel has all the elements of a John Grisham thriller.  Back in 2002, Esther Kiobel sued Royal Dutch Shell on behalf of a dozen Nigerians, including her late husband, claiming the company had conspired with the Nigerian military, in the 1990s, to silence protesters who were trying to halt oil exploration, going so far, she claims, as to torture and murder them.  
The case will be argued on the very first day of the term.  It was held over from last year, which does not bode well for Kiobel.  When the Court first heard the matter, the question was whether corporations could be sued for human rights abuses. Why not, right?  After the Court's 2010 ruling in Citizens United v. Federal Elections Commission, in which the Justices found that corporations are people too, one would expect corporations like Royal Dutch Shell could be liable for such abuses. But not so fast.
The Kiobel case is back this term to resolve a different, more basic question Can Esther Kiobel sue in this country, at all, over an alleged breach of international law on foreign soil?  Whether a majority of Justices will foreclose this option in the American courts to people like Esther Kiobel remains to be seen.
The death penalty
Then there is Ryan v. Gonzales and Tibbals v. Carter.  These are companion cases having to do with the constitutional rights of the mentally ill.  The Court has said it is unconstitutional to execute a mentally ill defendant. But that hardly resolved the myriad other issues facing mentally ill defendants along the road to the death chamber, i.e., during the appeals process.
Specifically, what should happen where a defendant is sentenced to death and then found to be not competent, because of mental illness, to help his lawyer pursue his appeals?  Two federal appellate courts have found that defendants have a right to be competent during the federal court proceeding called habeas corpus. The 9th Circuit stayed proceedings indefinitely in the case of Ernest Valencia Gonzales (Ryan v. Gonzales), who is psychotic, and who killed a man in the course of a burglary. In Ohio, a district court ordered an indefinite stay for Sean Carter (Tibbals v. Carter), sentenced to die for killing his adoptive grandmother, and then found to be a delusional schizophrenic.  Ohio wants to execute Carter, citing the theoretical halt to the death penalty in the state, if stays are handed out indefinitely under ill-defined, variable standards. 
The American Psychiatric Association argues that people who can't help their lawyers shouldn't be marched through their appeals. The Obama Administration, on the other hand, has weighed in against a rule that favors indefinite stays for death row inmates whose mental illness makes them incompetent, suggesting that it is too much to ask the state to stop all these cases. 
As a former criminal defense attorney, familiar with this population, it is hard for me to imagine many defendants who are deemed incompetent who would work well with counsel during the appellate process; most are hallucinatory, delusional or wholly incapacitated. That may not move a majority on the Supreme Court, however.
Affirmative action
From one hot-button issue (the death penalty) to the next (affirmative action):  Back in 2003, the Supreme Court said affirmative action at universities might be necessary for another quarter-century, or so, to ensure that classrooms reflect the nation's racial diversity. The case was Grutter v. Bollinger and Sandra Day O'Connor delivered the 5-4-majority opinion.  This term, however, the Roberts Court will reconsider that split decision.  By my count, it has been fewer than twenty-five years.  
The current case is Fisher v. University of Texas at Austin, my mother's alma mater.  UT Austin—despite backing from the Obama administration, many corporations and virtually the entire higher-education establishment—faces tough odds when it defends its race-conscious admissions policies at arguments, in ten days.  UT will argue it must consider race to ensure a "critical mass" of minorities sufficient for "promoting cross-racial understanding" and breaking down stereotypes.  More than half of the Fortune 500 companies have filed a brief backing the university, as has a group of retired generals and admirals.
Abigail Fisher, a white woman who says she was denied admission to UT-Austin based on her race, brought the case.  But the Project on Fair Representation is handling the case on Fisher's behalf and, it is fair to say, orchestrated the case and other litigation against affirmative action practices in education and election law.  The university provides automatic admission to students in Texas who graduate in roughly the top 10 percent of their high school classes. That approach generates substantial diversity, partly because many Texas high schools remain racially homogeneous.
For her part, Fisher narrowly missed the cutoff at a high school whose students have above-average test scores for the state. She was rejected for one of the remaining spots under the part of the admissions program that considers applicants' race.
In the most recent case challenging the use of affirmative action in college admissions, the Supreme Court decided that the University of Michigan's law school did have a narrowly tailored policy designed to address a compelling government interest, and so was allowed to consider race in admissions. Diversity on campus, the Justices found, was of critical importance.  As long as the university's admissions policy considered race as one of many aspects of a student's application, without quotas or hard-line decisions based strictly on race, the process was constitutional.
The current case is different, however.  Texas has a program that guarantees university admission to all students who graduate in the top ten percent of their high school class. Fisher will argue that policy is sufficient to create a diverse student body. If the Court agrees, UT Austin will have a tough time arguing that affirmative action in admissions is necessary.
Justice Sandra Day O'Connor, who authored the 2003 opinion in Grutter, the controlling case, retired in 2006 and her replacement Samuel Alito is a greater skeptic than his predecessor when it comes racial preferences to promote diversity:
"I am particularly proud of my contributions in recent cases in which the government has argued in the Supreme Court that racial and ethnic quotas should not be allowed, and that the Constitution does not protect a right to an abortion." - Justice Samuel Alito

(Justice Elena Kagan has recused herself from the Texas case because she worked on the matter earlier as an Obama administration lawyer. If the Supreme Court splits 4-4, a lower-court ruling upholding the UT affirmative-action program will stand.)
There are so many good cases and issues to consider this term, I can't write about them in a single post. While last term was  about a singularly important legal story (health care) this term will be about many.  If I were to keep my eye on one more ball on the court this term it would be this: Same-sex marriage.        
Same-sex marriage
The issue before the Court this term goes to a challenge to an aspect of the federal Defense of Marriage Act (DOMA), which bars the federal government from providing benefits to same-sex couples married in states that allow such marriages. A federal appeals court in Boston struck down that part of the law. More than 1,000 federal laws deny tax breaks, medical coverage and other benefits to spouses in same-sex unions.
People on both sides of the aisle expect Chief Justice John Roberts to side with the other conservatives in the new term's big cases.  If they're right, the spotlight will be back on Justice Anthony Kennedy, the so-called swing voter, whose vote typically is decisive in cases that otherwise split the court's liberals and conservatives.
But I will be watching John Roberts, after his decision in June to uphold most of President Obama's health care law. I will be looking for signs that he may become less ideologically predictable.  Perhaps the dramatic health care decision portends a shift in his tenure. Or it may simply give him cover to continue his conservative agenda as Chief Justice of the United States.