The Takeaway
Affirmative Action to Warrantless Wiretapping: The Upcoming Supreme Court Term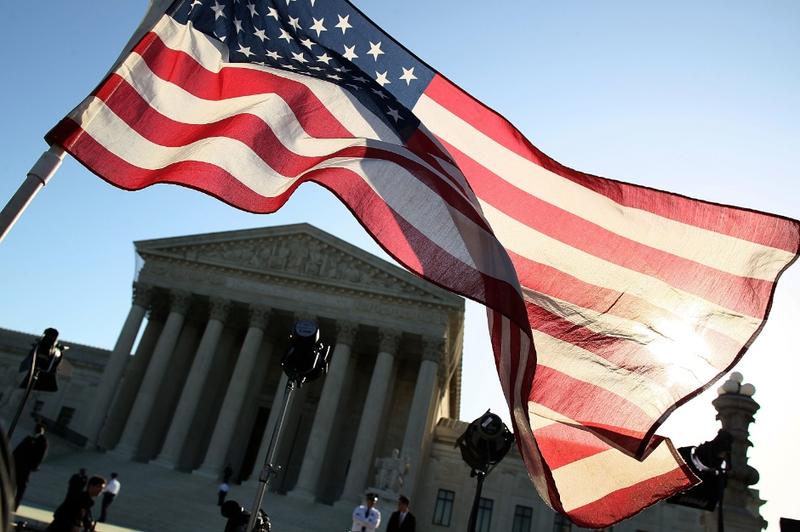 Today, just a few months after the Supreme Court announced its decision on the Affordable Care Act, perhaps the most important opinion in decades, the Court begins its 2012-2013 term. While the Court has announced only half of the cases it will hear over the next nine months, Jeffrey Rosen, professor of law at George Washington University, explains that the Justices already have a number of contentious issues on the calendar.
The Court begins its new term with Kiobel v. Royal Dutch Petroleum Co., a case that will decide whether American corporations, foreign governments, and individuals can be held responsible for torture and violence under the Alien Tort Statute.
Most court-watchers are looking forward to the arguments in Fisher v. University of Texas at Austin, the affirmative action case that Jeffrey Rosen says may overturn the Court's 2003 decision in Grutter v. Bollinger. In Grutter, the Court decided that public universities could continue to use applicants' race and ethnicity as criteria for admission. Justice Sandra Day O'Connor wrote, "The Court expects that 25 years from now, the use of racial preferences will no longer be necessary to further the interest approved today." Only nine years have passed since the Grutter decision, but the Justices may rule affirmative action unconstitutional.
The Court will also hear arguments in Clapper v. Amnesty International USA, a case involving the Foreign Intelligence Surveillance Acts which allow for warrantless wiretapping of American citizens, and two cases on defendants' right to effective counsel.
The Court has yet to announce whether it will take cases on constitutionality of Section 5 of the Voting Rights Act, the law that requires Southern states with a history of discrimination to seek federal approval before changing their election laws. And while Justice Ruth Bader Ginsburg made headlines for telling a group of Colorado law students that the Court would likely rule on the Defense of Marriage Act this term, the Justices have yet to announce whether they will take a Defense of Marriage Act case.