Money Talking
As New Supreme Court Term Starts, a Look at Business-Related Cases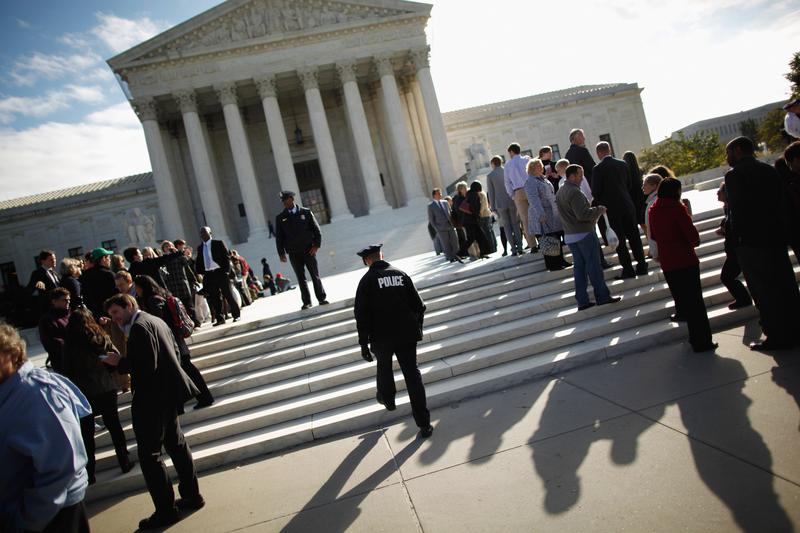 The Supreme Court begins a new term Monday with a docket full of cases pertinent to the business community.
The nine justices will rules on issues like how and when class action lawsuits can be filed, whether antitrust laws should apply to government-affiliated organizations and how much time can elapse before the Securities and Exchange Commission files charges of securities fraud.

This week on WNYC's Money Talking, host Jeff Greenfield is joined by contributor Joe Nocera of The New York Times and Emily Bazelon, a senior editor at Slate and author of Sticks and Stones, a book about bullying to be released in February.
Nocera and Bazelon examine the business implications of a number of cases.
Fisher v. University of Texas at Austin
Amgen Inc. v. Connecticut Retirement Plans at Trust Funds
Gabelli v. Securities and Exchange Commission
They also weigh in on what role the court's 5-4 conservative-liberal split plays when it comes to cases involving business.