Honoring the Man Who Helped Save Dr. Martin Luther King Jr.'s Life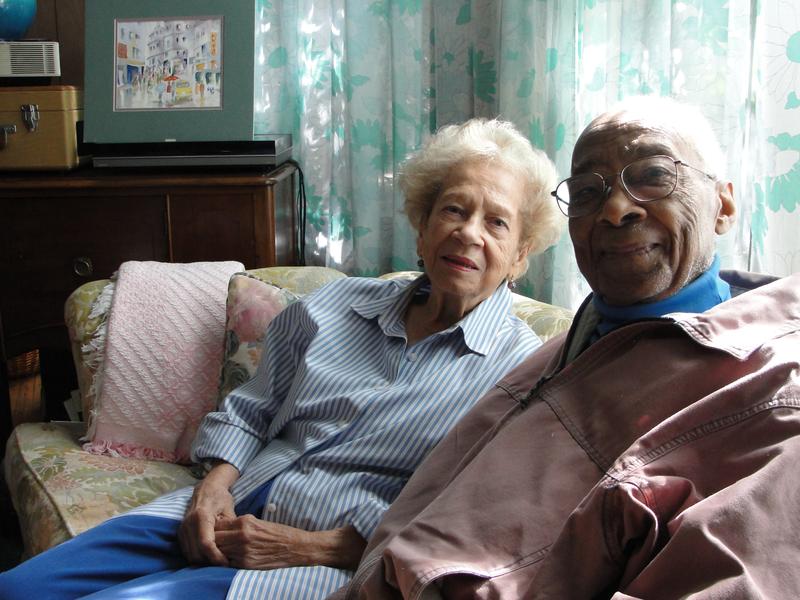 Fifty-four years ago this month, the Rev. Dr. Martin Luther King, Jr. was in Harlem signing copies of his book, when a mentally disturbed woman plunged a steel letter opener into his chest.
The wound punctured his sternum, mere inches away from his aorta. King was taken to Harlem Hospital where his life and the course of history hung in the balance.
He recovered, of course, but was later assassinated in 1968. And now the last surviving member of the surgical team that saved his life is being honored by Harlem Hospital Thursday night as it unveils its historic WPA murals.
At 93, Dr. John Cordice has a slight build, close-cropped white hair and a friendly smile. He and his wife, Marguerite, celebrated their 64th wedding anniversary on Monday and their home in Hollis, Queens, is filled with the flowers and greetings cards they exchanged.
He grew up in Durham, N.C., and moved to New York City in 1936. He earned his medical degree at New York University in 1943 and went on to serve as an Attending Surgeon and Chief of Thoracic Surgery at both Harlem Hospital and the Queens Hospital Center, according to the hospital.
He says on September 20, 1958, he was with his daughter in Brooklyn picking up mail at his office when he got a call from Harlem Hospital telling him an important person was suffering from a life-threatening injury.
"We raced on in to Harlem Hospital and when I went into the emergency room, of course, the crowd was beginning to gather and then I was informed that Dr. King had been injured," Cordice said.
He reviewed King's X-rays with fellow surgeon Dr. Emil Naclerio and consulted with their chief of surgery Dr. Aubrey Maynard.
For many years, it would be Maynard who received most of the credit for saving King's life, even though Cordice and Naclerio performed the surgery.
(Photo: This photo of Dr. Martin Luther King Jr. in the operating room following his stabbing on September 20, 1958 hangs in Cordice's home. Courtesy Dr. John Cordice)
"He decided it would be better if he assumed a principal role here, in spite of the fact that he did not do the surgery," Cordice said. "We were not going to challenge him because actually he was the boss."
Harlem Hospital had its own impact on the civil rights movement. Dr. Louis T. Wright was the first African-American on the hospital's surgical staff and also served as chairman of the national board of directors for the NAACP. And as Hugh Pearson wrote in his book, When Harlem Nearly Killed King, the hospital was the most integrated of any in the country.
"Wright had died before this event occurred, but his record and his history and his relationship to the NAACP were still very much alive, and so we felt a certain personal identity and a personal responsibility to carry through a level of performance professionally which would make him proud," Cordice said.
In his last speech on April 3, 1968, Dr. King reflected on just how close he'd come to dying that fateful night. Doctors had told him that if he had sneezed, he would've died.
"I want to say tonight, I'm too am happy I didn't sneeze, because if I had sneezed I wouldn't have been around in 1960 when students all over the south started sitting in at lunch counters," he said.  
King continued: "If I had sneezed, I wouldn't have been around in 1961 when we decided to take a ride for freedom and ended segregation in interstate travel...If I had sneezed … I wouldn't have been able to tell America about a dream that I had had."
(Photo: Cordice sits in his home with a photo of the operating room the night Dr. King was stabbed. Tracie Hunte/WNYC)