In Harm's Way: Remembering the Life of Kaiim Vieira
Kaiim Vieira was born in a Brooklyn hospital 18 years ago today. He grew into a six-foot-two teen who had a knack for getting folks to laugh even when they didn't want to. He used to call his mother by the nickname "Muffin."
A week and a half ago, Kaiim was shot 10 times and killed after an altercation on Fulton Street in Brooklyn. It was less than three miles from where his own father was gunned down 14 years ago.
"My son became another statistic, and that was something I said he would never be," said Kaiim's grief-stricken mother, Iasia Tyre, through tears.
Since Kaiim's death on September 14, his large extended family has banded together at his aunt's apartment in the Gowanus Houses to make arrangements, stay on top of the police investigation and, more than anything, comfort each other. A big part of that has been sharing stories about Kaiim.
Tyre, 37, said her son, who was known for his goofy dancing and joke telling, got his sense of humor from his father.
"We went out to eat one time and [father and son] were sticking candy in their nose," she recalled. "The two of them -- doing the same thing."
In March 1998, their joyous days abruptly ended when Kaiim's father, Trevor, was shot and killed by an acquaintance in the East New York section of Brooklyn.
Kaiim was 3-years old and didn't understand that his father was dead.
"He would ask me every day, 'Did daddy wake up yet? Did daddy wake up yet?'" Tyre said, admitting that she was filled with guilt that Kaiim had to grow up without his father.
Tyre went back to school to get her Master's degree to better her family's life and get them out of public housing in Queens. She began working for the Administration for Children's Services, the city agency that aims to protect the city's kids from abuse and neglect.
(Photo: In this family photograph, Iasia Tyre, a proud mother, looks dreamily at her baby boy Kaiim. Courtesy of Iasia Tyre)
But she said trying to teach her own son about surviving painful episodes like getting beat up was the most challenging job. Tyre said the cruelty of the streets caught up with her son and he started to get in trouble.
He had a knife pulled on him and had a tooth chipped in fight by the time he was in high school, she said.
Tyre drove Kaiim to and from school, met with teachers, counselors — and eventually judges — but everything she tried ultimately failed to protect him.
"I'm supposed to save people's children but I couldn't save my own," said Tyre, her voice cracking. "And that hurt. And I tried. I tried."
Tyre vows to move to Maryland to give Kaiim's younger brother a chance to grow up far from life-interrupting violence.
"I give myself two months and I'm leaving," she said. "I refuse to raise another child in NYCHA. I refuse to raise another child in New York City."
Tyre is planning to visit her son's gravesite at Rosehill Cemetery in Linden, N.J. today.
She'll be releasing 18 balloons in honor of Kaiim's birthday.
WNYC is profiling the life of every child in the city killed by gunfire in our series In Harm's Way.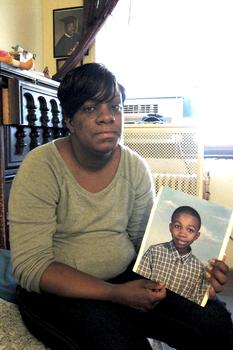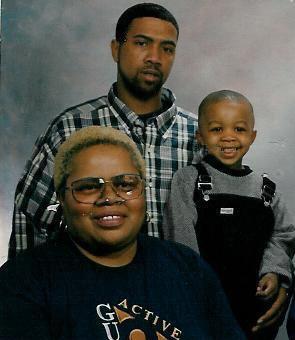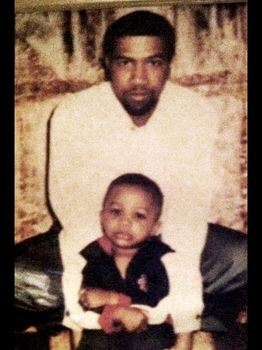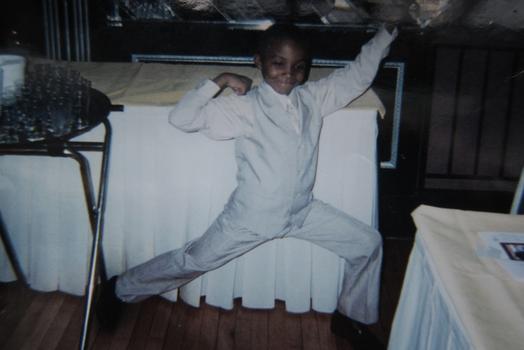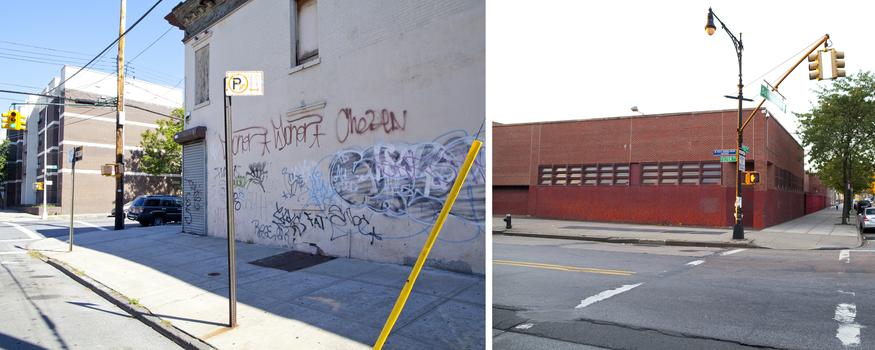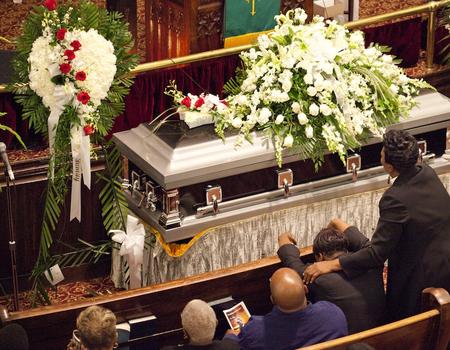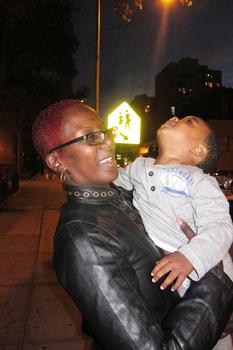 of