Nuns, Grimm Face Off as National 'Bus' Tour Hits Staten Island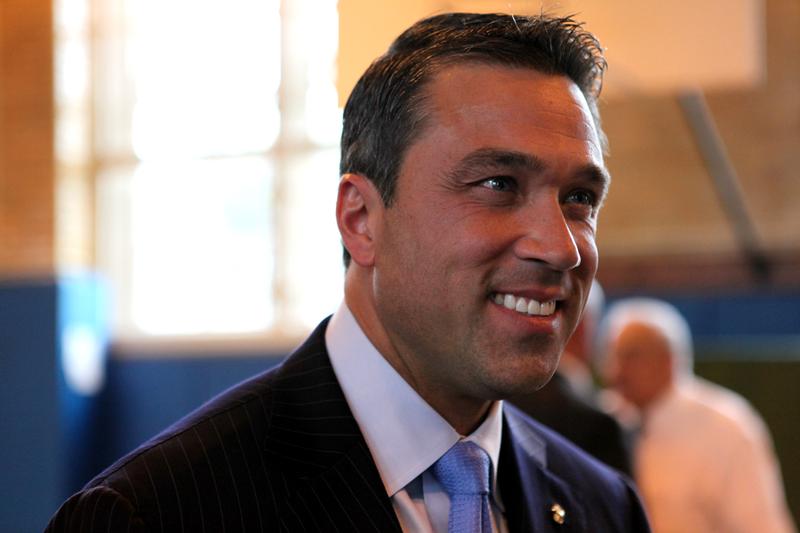 The so-called "Nuns on the Bus" took the ferry to Staten Island Monday to make the case against Rep. Michael Grimm – a New York Republican swept into office in 2010 with backing from the national tea party.
Led by Sister Simone Campbell and NETWORK, a Catholic social justice lobbying group, the nuns are traveling across the country to target members of Congress who voted for Rep. Paul Ryan's budget and against President Barack Obama's health care reform package.
"There are alternatives," said Campbell, who argued fiscal responsibility did not mean cutting services to low income people or, "devastating health care delivery systems in our nation and giving big tax breaks to the wealthy."
Grimm fired off a response calling it, "odd that nuns who dedicate their lives to serving God are focusing on something as political as the Ryan-Romney budget," instead of sticking to issues like fighting abortion and blocking access to contraceptives. Grimm specifically cited the New York City schools for making the morning after pill available to teenagers.
"For teenagers to be taught that abortion is an acceptable form of birth control is as disgusting and reprehensible as gender-select abortion, and furthermore shows the moral breakdown of our society," Grimm's statement read. "I would hope that the nuns will remain focused on these types of religious-based issues, which are far more in line with their apolitical Catholic faith."
But the nuns dismissed his statement arguing that they work on other "life" issues.
"We work on the issues of healthcare, of food and nutrition, of housing, which are also 'life' issues," said Sister Marge Clark, BVM. She added that there are lots of other Catholic organizations that work on issues like abortion.
Grimm's running for re-election against Democrat Mark Murphy and is facing a federal grand jury investigation related to the fundraising for his 2010 campaign.