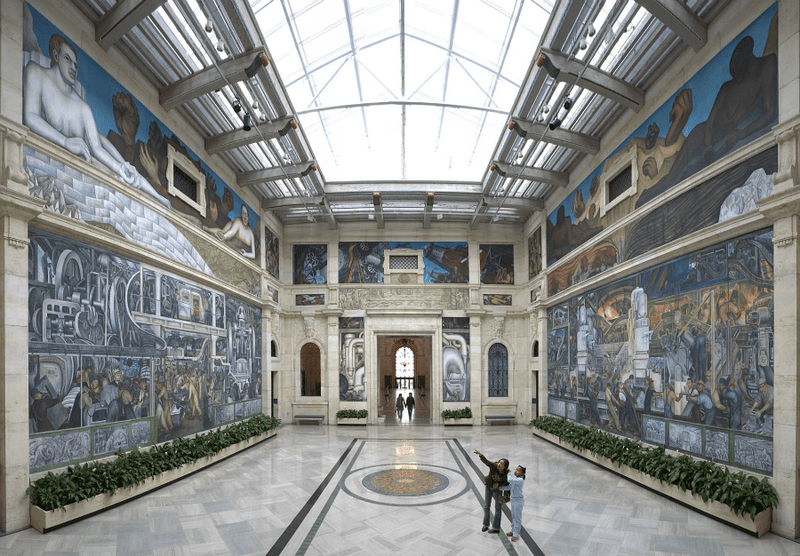 Reed Kroloff is no stranger to cities that are in need of a rebirth. As a former dean of architecture at Tulane University, he was responsible for bringing back 97 percent of the school's student body after Hurricane Katrina. He is also an active organizer and adviser for dozens of new public works competitions around the country.
For this reason, it's no surprise that Kroloff has a special place in his heart for Detroit. A city that's struggled, Detroit is also a creative community with a design legacy of which it's proud.
This week, that creativity is on display at the second annual Detroit Design Festival. Kroloff, as the director of the Cranbrook Academy of Art in Bloomfield Hills, Michigan, is among those involved in the festival.
"It's a group of people very actively trying to figure out how you remake a city that has stumbled. And Detroit is definitely a city that has stumbled." 
But where others might see failure, Kroloff sees opportunity. Having also worked on The High Line, a project that made a public park of an abandoned elevated train track in New York City, Kroloff is inspired by stumbles.  
Kroloff also reminds us that design is not entirely new to the Motor City. "It's an architectural treasure trove in the center of Detroit," he says. "This is a place that has had some of the world's greatest architects at work on it, for a period of almost a hundred years."
Having seen all of the innovation and creativity that is on display at the design festival, Kroloff is optimistic that Detroit could be the next design mecca.
Reed Kroloff is a TED talker and the director of the Cranbrook Academy of Art.