A Look at New York City's 47 Percent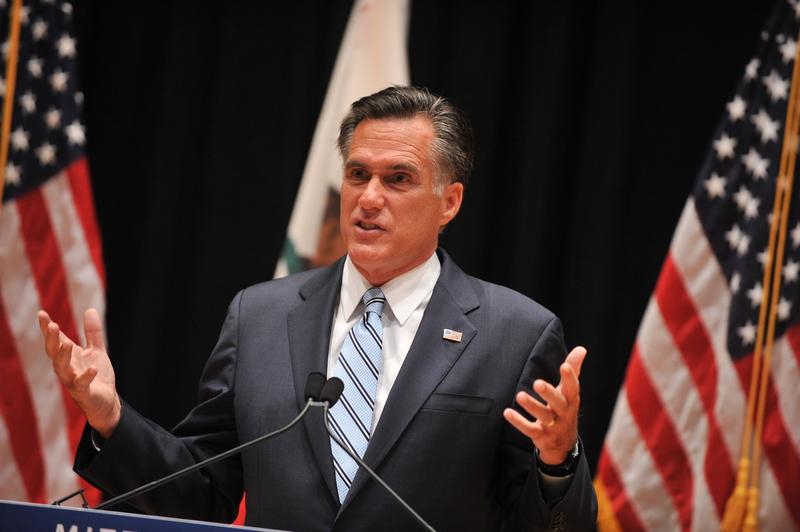 Alex Kutler is a 20-year-old political science major at Columbia University. He had a job through high school and works 10 to 15 hours a week on campus. He's used to having payroll taxes taken out of every check and getting a refund from the government every spring.
In other words, he's part of the 47 percent of Americans that Mitt Romney criticized for not paying income taxes in a closed-door fundraiser earlier this year.
The remarks, captured on video, caught fire when the tape of the event was leaked online this week. The Romney campaign has been scrambling to recover ever since.
"Forty-seven percent of Americans pay no income tax. So our message of low taxes doesn't connect," Romney says in the video, adding, "And so my job is not to worry about those people. I'll never convince them they should take personal responsibility and care for their lives."
More than half of the 47 percent who don't owe anything on their annual tax return have payroll taxes taken out of their paychecks year-round. The rest of the non-payers are elderly retirees, many on Social Security, and people who don't make enough money to be taxed.
Social Security recipients and students make up just over 15 percent of the city's voting-age population. Another 15 to 20 percent of the city's 18 to 64 year-olds are below the federal poverty level, and wind up owing little to nothing or getting refunds on their federal returns thanks to tax credits.
Taken together, the "47 percent" is more like the 30-something percent in New York City.
Kutler is one of almost half a million college students (with or without jobs) in New York City. Romney's charge rubbed Kutler the wrong way.
"It's not true," Kutler said. "I had a job all through high school and I paid taxes. With the amount of money I was making it just seemed kind of ridiculous to have to take out the amount I was taking out. I don't think everyone should be expected to make the same contribution -- millionaires and students in high school or college."
Another 400,000 people in New York City receive Social Security benefits.
One of them is Pete Markle, a retired teacher living in the Williams Memorial Residence on the Upper West Side, in a zip code with the No. 12 highest number of Social Security recipients in the nation. Markle, 80, said he paid into the program starting in 1946, when he worked at a hotel in Texas.

"I did take care of myself, luckily, and I'm happy to be supported on what I thought was my contribution to the social good," Markle said. "There has to be something about a society where there is social good and one of it is taking care of old folks."
He added, "I paid my way all the time, all the way," Markle said. "You take that away from me, I hope I can boot Romney out of there with my vote."