Top Critics Weigh Broadway Fall Season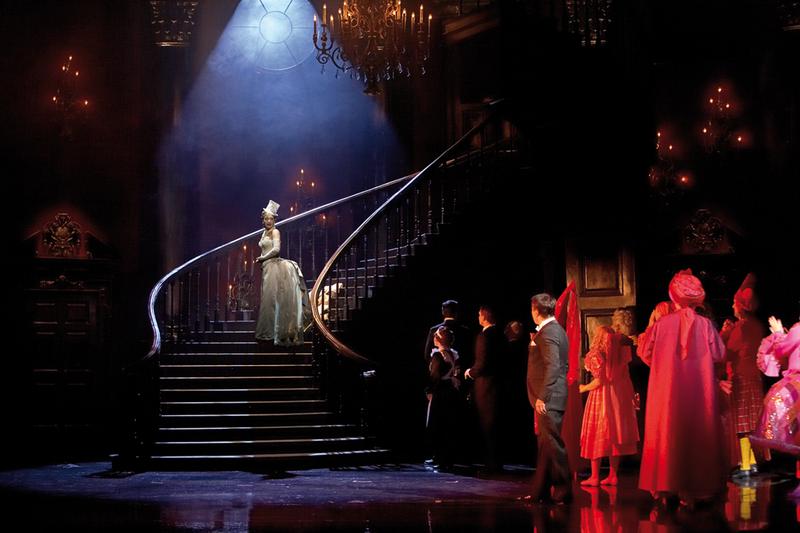 One of the most iconic figures of Hollywood is landing on Broadway. Chaplin, a new musical about the life of late filmmaker and actor Charlie Chaplin is one of the new productions opening in a fall season that also welcomes a new play from David Mamet and the 50th anniversary of Who's Afraid of Virginia Woolf?
Still, many critics say they are unimpressed by the Great White Way's fall lineup. 

We asked critics Adam Feldman of Time Out New York and Elisabeth Vincentelli of the New York Post to weigh in on hits and misses for the new crop of Broadway shows:
Annie

Elisabeth Vincentelli, New York Post: I think it says something when the show that I'm really excited about is a revival of Annie, a show I don't actually care for usually. ... It's not something I would really look forward to, but this one has a really fun cast.

Adam Feldman, Time Out: Katie Finneran, who's a wonderful comic actress is playing Miss Hannigan in this revival. And I'm looking forward to Annie. It's a show that's underrated because it has little girls in it, but I think it's a really strong musical overall.

Rebecca

Vincentelli: I'm kind of perversely looking forward to Rebecca, because it's a huge, bombastic score that can be kind of fun.

Chaplin

Feldman: It kind of got a bum rap critically. I think it's an entertaining show. The guy who plays Chaplin — Rob McClure — is terrific. ... The problem with this kind of show, generally, is that these bio-musicals are very difficult to pull off. This is covering 80 years, and I think that musicals tend to be a little bit more successful when they narrow the scope of their story telling.

Vincentelli: I would say middling and entertaining is a bit of a stretch.

The Anarchist

Vincentelli: I am looking forward to The Anarchist just because the cast is Patti Lupone and Debra Winger and I don't know anybody with a pulse and an interest in theater who would not be looking forward to it.

Feldman: On the other hand, David Mamet's latest plays have not been consistently strong.

Glengarry Glen Ross

Feldman: Glengarry is arguably his (Mamet's) strongest play. Although we just had a revival of it a few years ago. I'm not sure we need to see it again. But Al Pacino I guess wanted to do so if Al Pacino wants to do something, who wants to say, 'No'?
From Annie, to The Mystery of Edwin Drood and Glengarry Glen Ross — theatergoers will also likely notice that many productions on the Great White Way are revivals.  
For original pieces, Feldman suggests checking out off-Broadway shows.
 "It used to be that shows would debut on Broadway in major productions, and now we've gotten used to a difficult model where things get test runs off-Broadway and then move to Broadway if they get critical and commercial success," Feldman said.
Also adding to the growth off-Broadway shows are the recent addition of new stages across the city. Signature has gone from one stage to three and Lincoln Center and the Brooklyn Academy of Music have each added an additional stage.

"I think there's a kind of explosion, especially with the non-profits, where they are really increasing their number of stages," Vincentelli said. "Now, that means there's a lot more stuff to see, but that means there's a lot more filler."