Explainer: Could Ryan Stay in Congress if Romney Loses?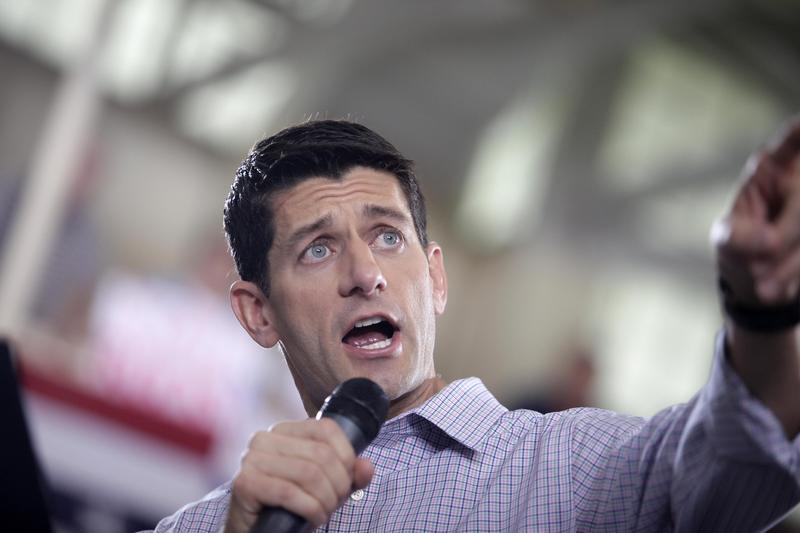 On Thursday Rep. Paul Ryan returned to the House of Representatives for the first time since he was nominated to be Mitt Romney's running mate. "It's nice to see Paul Ryan back here in Congress," Senator Charles Schumer (D-NY) joked. "It will be even nicer to see him back here as a full-time member in January."
Hold up, Chuck. Have you been drinking Four Loko? Because it sounds like you just said that Paul Ryan is running to keep his old job at the same time he applies for a new one. That can't be right, can it?
Turns out it can. Even if Mitt Romney remains "unemployed" after November, there's a good chance Paul Ryan will still have a job in Washington come January.
Wisconsin law allows a politician to run for president or vice president even as they run for Congress. That means Ryan can continue his seventh bid for re-election to Wisconsin's 1st congressional district, a race against Democrat Rob Zerban. Who do you think wins the name recognition contest there?
Ryan's also raised almost $4.5 million for his congressional campaign this election cycle, and has almost ten times as much cash on hand as Zerban. The VP candidate has more money in his congressional war chest than any other House member.
Already outspending Zerban by over $1 million, Ryan for Congress confirmed earlier this week that it had made another $2 million in ad buys in Wisconsin – not coincidentally, a battleground state in the presidential election, and that much more exposure for the Republican candidate's running mate there.
Internal polling from both Ryan and Zerban camps have shown Ryan with a considerable lead. Ryan may wish he were seeing the same margins in the Romney-Obama contest, but for now it appears that no matter what happens in the presidential race, all signs point to an office in Washington for the Wisconsinite in 2013.
You might get your wish after all, Senator Schumer. Sorry for doubting.