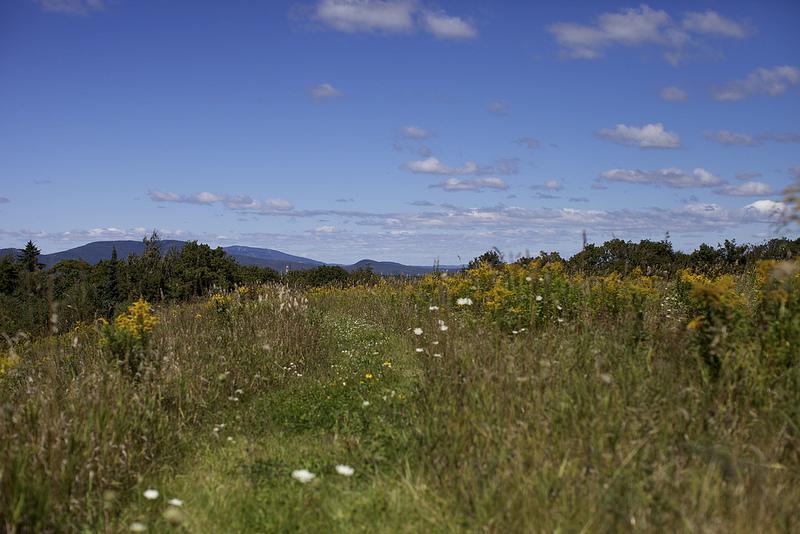 This program explores finding paradise and fixing the world in stories by promising young writers and established humorists.
What makes a paradise?  We explore this idea in the first half of this program, which features stories derived from a partnership with The College Group at The Metropolitan Museum of Art in New York City, in connection with their exhibition "The Emperor's Private Paradise—Treasures from the Forbidden City."  Students were invited to submit short pieces on the theme of "A Private Paradise"; five of these are heard here:  "My Backyard," by Peter Lu, performed by Sonia Manzano; "A Room of My Own," by Alanna Okun, performed by Rita Wolf; "Heirloom China," by Rowan Hisayo Buchanan, performed by Sonia Manzano; "Jonathan's," by Teo  Soares, performed by David Rakoff; and "Reading Aloud," by Marina Keegan, performed by Rita Wolf.  (Sadly, Marina Keegan, a promising young writer, was killed in a car accident this past May a few days after her graduation from Yale.)
SHORTS literary commentator Hannah Tinti enjoys the variety in these stories: "Each of the students chose a very different kind of "paradise"—whether it was a garden, or a first home away from home, the act of reading, a broken heirloom, or a simple meal of pasta and tomatoes. But what all of these private paradises have in common is their temporary nature. These talented young authors all hit upon a certain truth—that paradise is not a place—it is a moment in time that we do our best to hold onto, and remember, by recording it."
Some believe that Earth started as a Paradise, but it's certainly not one now, and we continue this program with Dave Eggers's hilarious solution.  In "Your Mother and I" a suburban Dad mixing up a meal of nachos casually reveals to his daughter that he and her mother solved most of the world's problems—global warming, genocide, Aids, as well as deporting all lobbyists and painting the roads red. 
Eggers is the author of six books and is the founder and editor of McSweeney's, the independent publishing house based in San Francisco.  The reader was the late David Rakoff, who was a writer and regular contributor to PRI's "This American Life," and the author of the essay collections Half Empty and Don't Get Too Comfortable.
Tinti notes:
What I love about "Your Mother and I" is the way that Dave Eggers takes a common occurrence of parental fibbing and transforms it into a deeper kind of love story. The husband and wife featured here have accomplished a lot—but most important—they have created the child being told this story. And in many ways, this little girl is an even greater achievement than deporting lobbyists or fixing the U.N. or even converting the world to solar power"
The final story on this program, "Visit" by Barry Yourgrau, echoes the theme of the private paradises.  The story's main character, a nomad who feels out of place in his brother's conventional suburban home, discovers his niece and nephew's secret private hiding place.  Taking a clue from the uncle's unusual wardrobe (he wears plus-fours, much to his brother's amusement), Tinti links him to the Belgian artist Hergé's beloved cartoon character Tintin. 
"He is boy-reporter, half man, half child, and always going on adventures to distant lands, and that is exactly what this narrator does, visiting after a trip from far away, and not really fitting into the "reality" of his brother's drab suburban world. So it seems natural that the story takes a turn into fantasy, like the movie "Pan's Labyrinth" or the "Chronicles of Narnia"—where a door to a secret world opens. What is different in this case is that an adult stumbles upon it, rather than a child. And it's in this secret place that the narrator finally finds the family connection he's been looking for.
Barry Yourgrau is a performance artist and the author of Haunted Traveller, An Imaginary Memoir as well as The Sadness of Sex. The reader is the Tony-Award-winning actor and director James Naughton.
The musical interlude is "Century Rolls" by John Adams.  The SELECTED SHORTS theme is Roger Kellaway's "Come to the Meadow."
"My Backyard," by Peter Lu, Performed by Sonia Manzano
"A Room of My Own," by Alanna Okun, performed by Rita Wolf  
"Heirloom China," by Rowan Hisayo Buchanan, performed by Sonia Manzano
"Jonathan's," by Teo Soares, performed by David Rakoff
"Reading Aloud," by Marina Keegan, performed by Rita Wolf
"Your Mother and I," by Dave Eggers performed by David Rakoff
"Visit," by Barry Yourgrau, read by James Naughton
For additional works featured on SELECTED SHORTS, please visit http://www.symphonyspace.org/genres/seriesPage.php?seriesId=71&genreId=4
We're interested in your response to these programs.  Please comment on this site or visit www.selectedshorts.org
And for more thoughts on the stories in SHORTS, check out literary commentator Hannah Tinti's site at http://hannahtinti.com