The Takeaway
How Voter ID Laws Could Affect the 2012 Elections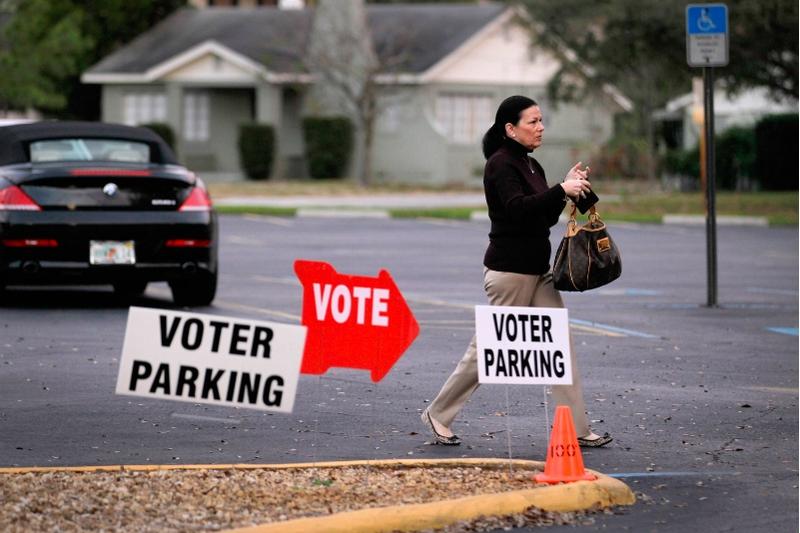 Today the Pennsylvania Supreme Court will hear a controversial case that's been winding its way through the state's courts throughout the summer. The case will determine the constitutionality of Pennsylvania's voter ID law, but Pennsylvania is in good company: over a dozen state legislatures have enacted voter identification requirements over the past year.
According to a new study from the University of Chicago and Washington University, the new voter ID laws may prevent over 700,000 minority voters under 30 from going to the polls. 
Congressman John Lewis (D-GA) sees voter ID laws as a civil rights issue, as he explained in a speech on the House floor last May. "We should be opening up the political process and letting all of our citizens come in and participate," he said. "People died for the right to vote. Friends of mine! Colleagues of mine!"
Others contend that the voter ID laws will prevent fraud in the 2012 election, as South Carolina Attorney General Alan Wilson explained to the Heritage Foundation last July. "When you hear out there that the implementation of voter ID and photo ID requirements in various states is akin to taking us back to the Jim Crow Era…I find it insulting for those who actually lived through that time," he said. "When you hear people say that there's an intent to suppress minority votes, or that this is a solution in search of a problem, I find that very disconcerting."
Karen Langley, a reporter from the Pittsburgh Post-Gazette, describes what's at stake in the Pennsylvania case. Nate Persily, professor of law and political science at Columbia University, explains the effects of voter ID laws and similar measures in states across the country.