Obama Fundraising: A Million More Donations, Only $3 Million Edge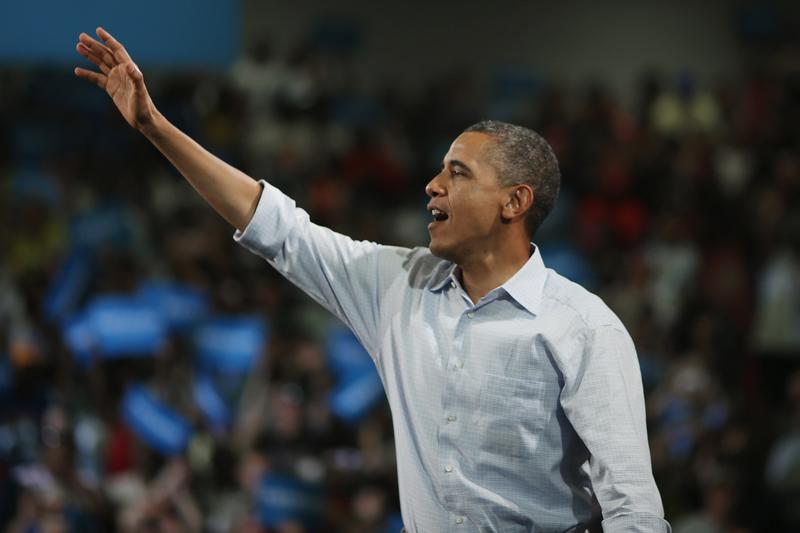 The Obama and Romney campaigns announced their August fundraising totals Monday morning by touting the numbers they wanted you to see.
While the complete picture won't be available to the public until the FEC publishes filings later this month, we can hack a little more information than the campaigns explicitly report in the press releases.
Obama out-raised Romney in August, $114 million to $111.6 million. It's the first victory for Obama's Victory Fund since April, and the first time Obama and the DNC have made it over the $100 million mark. Romney first did that in June, and has hauled in at least that much every month since. Obama only raised $75 million in July, so this is a pretty significant jump.
When campaigns release these totals ahead of the FEC publication, they're eager to tell how much of that money came from small donations. Here's what those breakdowns look like in campaign e-mails:
Obama
Over $114m raised between OFA and DNC
More than 1.1 M donors in the month of August
Cycle to date donors more than 3.1 M
More than 317,000 new donors in the month of August
Avg donation for the month of August $58
98% donations $250 or less in the month of August 
Romney
Over $111.6 Million Raised In August
94.11% Of All Donations Received In August Were $250 Or Less
$34.6 Million Raised By Donations Under $250 In August
822,223 Donations Received Under $250 In August
Approximately $168.5 Million Cash On Hand
Contributions Received From All 50 States And Washington, D.C.
That's a lot of words and numbers, some of them slightly deceitful. For one thing, "donor" is not the same as "donation." Obama for America claims a $58 average donation, but a single donor can make multiple donations. So $58 is not the average donor amount – if you were to calculate it by dividing money raised by reported donors, that average is somewhere around $103.
Conspicuously, Romney does not report the number of donors, just that donations were received from all 50 states and D.C.
Given the dollar amounts, donor tallies, and percentage of donations, we can figure out a few more things:
Total number of donations
Obama: 1,965,518
Romney: 873,683
Donations over $250
Obama: 39,310
Romney: 51,460
Not only did Obama out-raise Romney: he got more donations from more donors. Small donations to Obama alone (1,926,208) were more than double all donations to Romney. Yet the Republican candidate still only lost out by less than $3 million in August.
That's where the large-dollar donations come in. We can't tell from Obama's release just how much they raised from donations over $250, but we can for Romney. With $34.6 million coming from small donations, that leaves $77 million coming from large donations. Divided among 51,460 donations over $250, the average large Romney donation was about $1,500 in August.
Romney's reliance on larger contributions is nothing new. But the turnout for Obama fundraising is. After reporting 706,000 donors in June, and 761,000 in July, the 1,170,000 who gave in August present a huge spike in activity. It took over 400,000 more donors to gain an almost $3 million advantage over Romney.