A Look Back: WNYC Transmitter Park in Photos
New York Public Radio President Laura Walker, Mayor Michael Bloomberg and other officials dedicated a new park Monday in Greenpoint, Brooklyn — at the site of WNYC's original AM transmitter.
The 1.6 acre site is where the station had two transmitter towers in use from 1937 to 1990 until the station began broadcasting its AM frequency from the Meadowlands. It will now feature an open green space, a playground and a recreational pier over the East River at Kent Street.
"Our administration has made revitalizing old infrastructure and recasting it in new ways that make sense for New Yorkers really a priority of the day," Bloomberg said.
In 2010, the city parks department began a $12 million redevelopment project of the site.
"The fact that our city took the time and effort to restore WNYC Transmitter Park and has offered it back to the public is to me an elegant and fitting proposition," Walker said. "Its legacy of public service lives on."
Annmarie Fertoli contributed reporting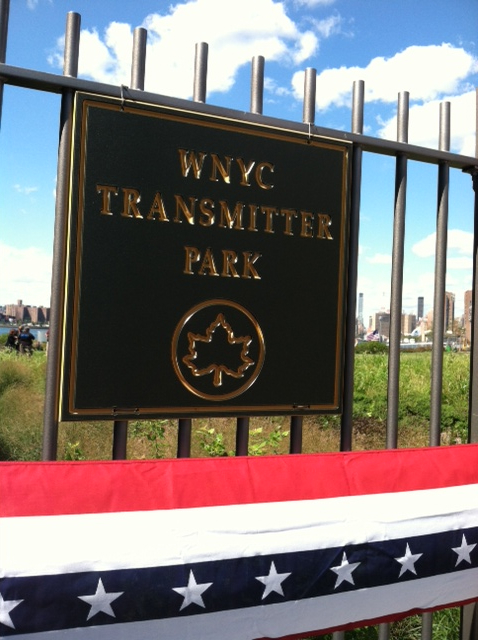 WNYC's AM transmitter in Greenpoint, Brooklyn, was used until 1990, when the station began broadcasting from New Jersey. The two towers were later torn down. Ground was broken for WNYC Transmitter Park in August 2010. Annmarie Fertoli/WNYC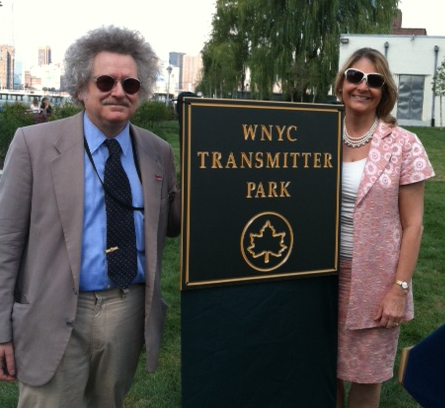 Laura Walker, president of New York Public Radio, and Andy Lanset, director of archives, stand outside the newly minted WNYC Transmitter Park during the ribbon-cutting ceremony on September 10, 2012. Annmarie Feroli/WNYC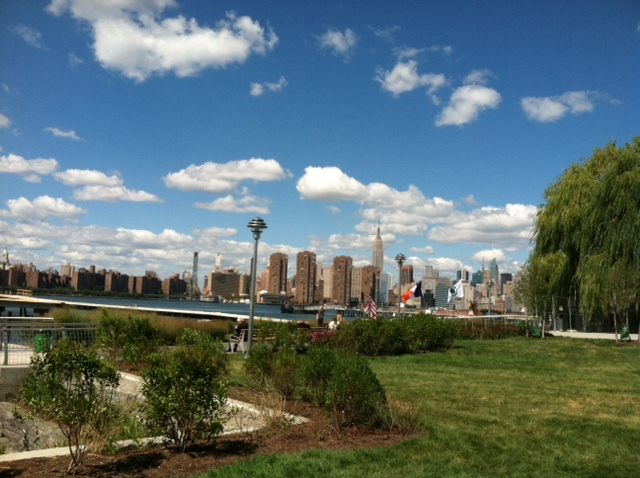 The original AM transmitter was dedicated in a ceremony on October 31, 1937. Annmarie Fertoli/WNYC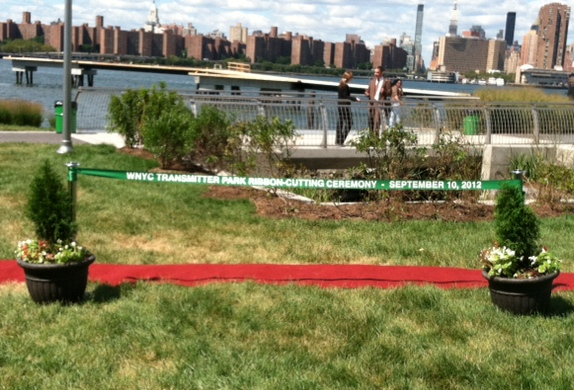 Before that, WNYC was broadcast to listeners through a transmitter located on the 25th floor of the Municipal Building in downtown Manhattan. Annmarie Fertoli/WNYC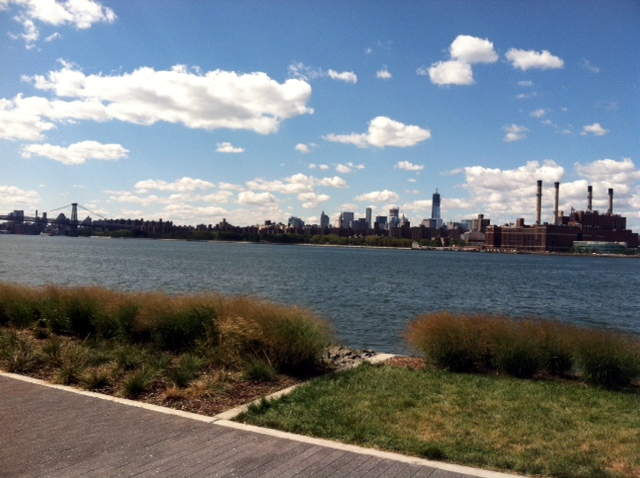 When broadcasting from the Municipal Building, WNYC experienced signal interference from the skyscrapers. These were known as "dead spots." Annmarie Fertoli/WNYC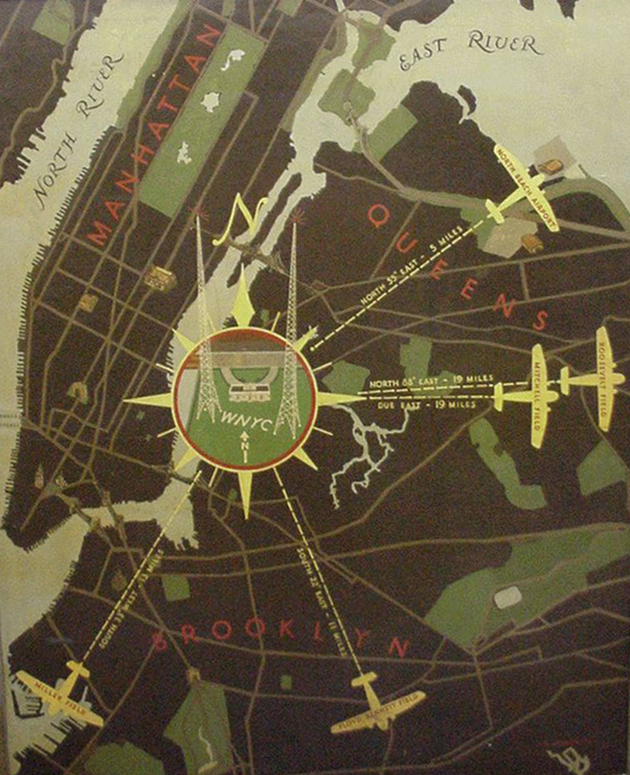 Painting by Allan Gordon Lorimer of WNYC's Greenpoint Transmitter site in 1937, the year it opened. WNYC Archive Collections
WNYC transmitter in Brooklyn in the 1960s-1970s. Alfred Tropea /WNYC Archives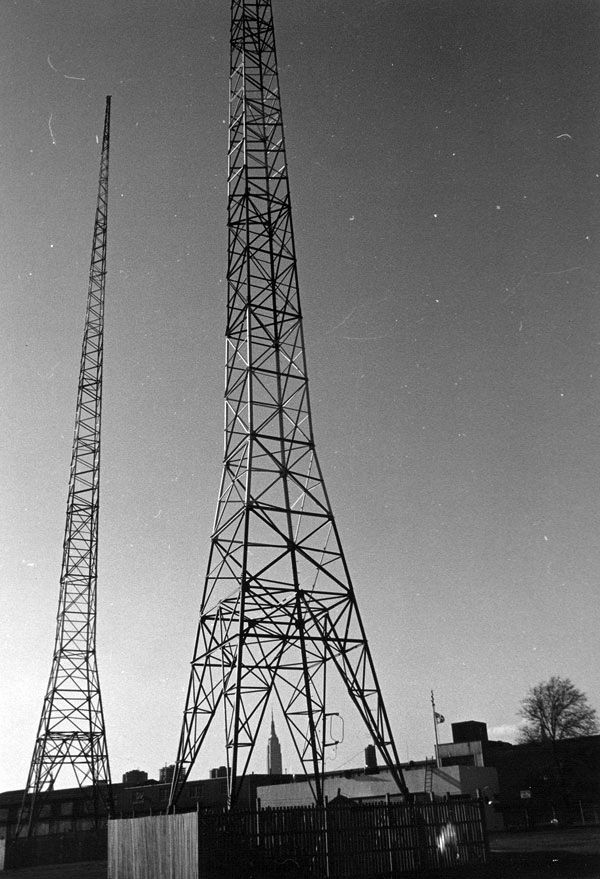 WNYC transmitter tower in Brooklyn in the 1960s-1970s. Alfred Tropea WNYC Archives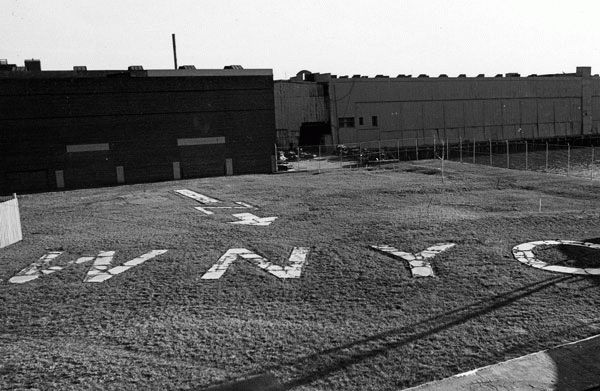 WNYC transmitter in Brooklyn in the 1960s-1970s. Alfred Tropea /WNYC Archives