Christie Admin Wants Tougher Penalties When Utilities Are Slow to Restore Service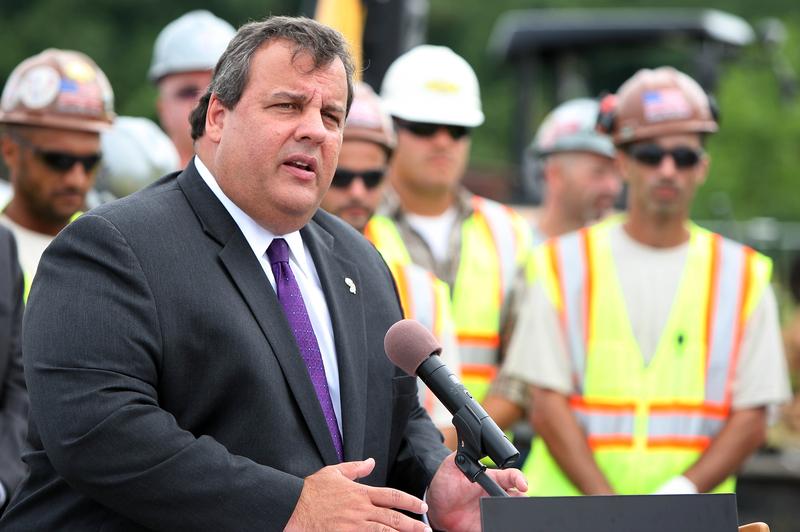 The state's four electric utilities would face stiffer penalties if they fail to quickly implement restoration plans in the event of severe storms, according to a recommendation introduced by the Christie administration. The governor wants the Legislature to move rapidly on the proposal, enacting it into law this fall.
The proposal reflects somewhat a Democratic initiative introduced by Assemblyman Upendra Chivukula (D-Somerset), chairman of the Assembly Telecommunications and Utilities Committee this past May, although the governor's initiative would impose larger fines.
Under the proposal outlined by Gov. Chris Christie, penalties would rise from $100 per day under the current law to $25,000, with a maximum of $2 million for any series of violations related to a particular event. The recommendation also bars utilities from passing those costs on to their ratepayers.
The initiative would still allow the electric utilities to recover the cost of restoring power to businesses and customers, an expense that makes the $2 million seem like chump change.

For instance, Jersey Central Power & Light, the state's second-largest utility, spent $164 million restoring power to its 1 million customers after Hurricane Irene last summer and again in October after a rare fall snowstorm. Public Service Electric & Gas, the state's biggest electric utility with nearly 2 million customers, spent about $111 million on restoration efforts after the two storms.
Both are entitled to seek recovery of those costs in future rate cases, including one pending before the New Jersey Board of Public Utilities involving JCP&L.
The media typically doesn't cover cases in which the utilities are granted recovery of those expenses if deemed by the agency as prudently spent.
The recommendations stem from an ongoing investigation by the BPU and a consultant into widespread outages from Hurricane Irene and the October snowstorm in 2011.
Both events were historic in nature -- given the number of customers who lost power, 1.9 million in the aftermath of Irene, the highest number of customers in the state's history. In October, another 1 million customers experienced outages, some for up to 10 days, according to a report by the board's consultant.
In a press conference in his outer office, Christie noted that the storms posed serious, unprecedented challenges.
"They also exposed the vulnerabilities of our utility infrastructure and avoidable mistakes,'' he said. "With this legislation, we are doing what we need to ensure that history isn't repeated and that our state ratepayers are protected from those mistakes in the future.''
The governor's office also said the bills would require the BPU to develop and enforce performance benchmarks for service reliability, service disruption preparedness, service restoration, and communications by the utilities with their customers.
The last issue became a focal point of hearings into the outages held by the agency last fall, leading to proposals from the BPU to improve communication between utilities and customers, a criticism repeatedly heaped on JCP&L.
"If you can't relay accurate information, then don't relay any information at all,'' Christie said during his press conference.
The recommendations come at a time when the BPU has launched an investigation into whether JCP&L is earning more money that its guaranteed rate of return, a probe triggered by the Division of Rate Counsel. Among other things, the office questions whether the utility is not spending enough on modernizing its electric distribution system.
Ron Morano, a spokesman for JCP&L, said the utility has worked hard to improve its storm response plans, investing $200 million in upgrades to its distribution system, which delivers electricity to customers and business. It has also launched another five-year plan to spend $200 million to improve the reliability of its transmission system.
Morano declined to talk about the increase in fine penalties, but added, "in the meantime, we are going to continue to provide our customers with reliable and safe service they expect and deserve.''
PSE&G also documented the money it has invested in the electrical grid, but also emphasized it is working to upgrade its system, which typically ranks among the most reliable on the eastern seaboard.
"While PSE&G takes pride in its reliability and storm response, we recognize that improvements in our processes can always be made,'' the utility said in a statement. "We intend to provide detailed comments on the report to ensure that final recommendations can be implemented effectively.
Chivukula welcomed the Christie initiative.
"Extended service outages have long plagued New Jersey consumers, and I'm pleased Gov. Christie and his administration join us in this discussion,'' he said. "Hopefully, everyone is willing to work together to reach a positive result that protects consumers."
NJ Spotlight is an online news service providing insight and information on issues critical to New Jersey, with the aim of informing and engaging the state's communities and businesses. Read more From New Jersey Spotlight.