Model Boats Set to Launch From Polluted Newtown Creek
A fleet of artist-made, remote-controlled model boats will launch from Newtown Creek this weekend as part of an effort to draw attention to the waterway between Queens and Brooklyn that is considered one of the nation's most polluted.
A trio of artists known as the Newtown Creek Armada is inviting visitors to help pilot the nine boats, which will be affixed with video cameras, in an effort to draw New Yorkers to the creek's waterfront and educate them about its history as a dumping ground for refinery chemicals.
Artist Sarah Nelson Wright said the boats are made from re-purposed material such as plastic and scrap metal found along the creek.
"We have nine boats that all represent different aspects of the creek's past, present and future," she said.
Newtown Creek was designated a Super Fund site by the Environmental Protection Agency in 2010.
The murky canal still shows visible signs of pollution such as oil slicks. But Wright said she's also seen plants and wildlife, like heron and fish, beginning to repopulate the area.
"All the intersections between pollution, and nature, and infrastructure, and public space, it's just so stunningly interesting and beautiful," she said.
The boats are available to pilot for free from 1 p.m. to 4 p.m. on Saturday and Sunday at the Newtown Creek Nature Walk in Greenpoint, Brooklyn.
The boating project runs for a few weekends, and Wright said the footage from the boats will be turned into video installations at the site.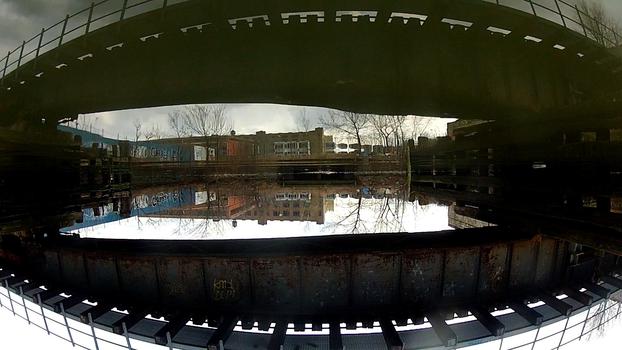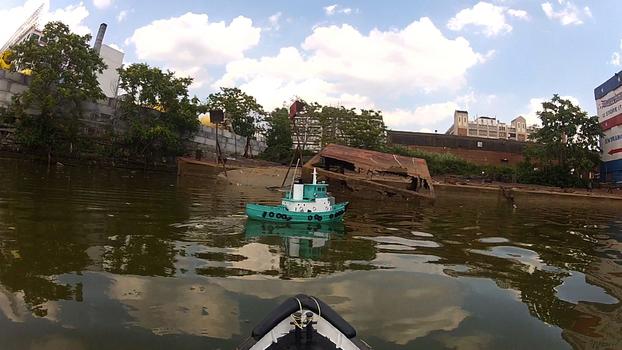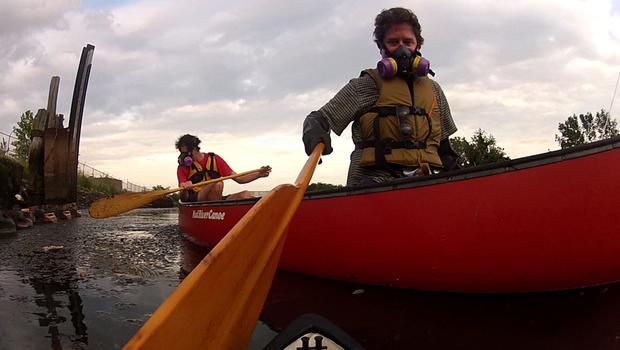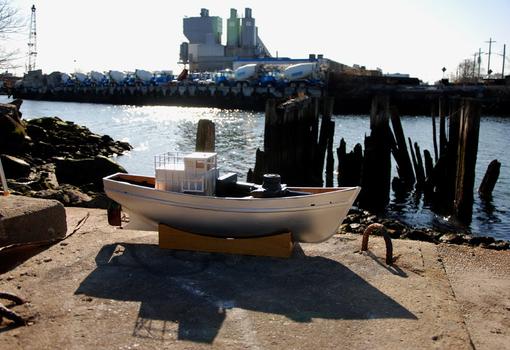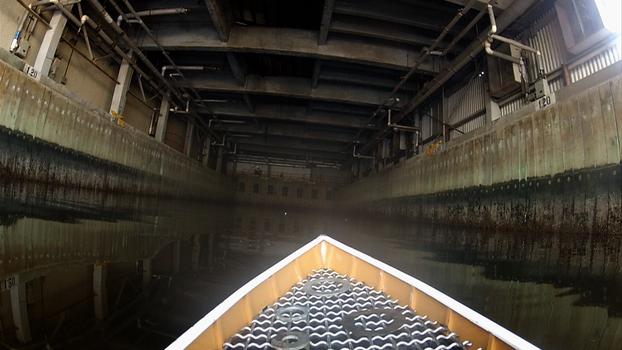 of