DNC Day 2: Did Bill Clinton Take Command? Chat Transcript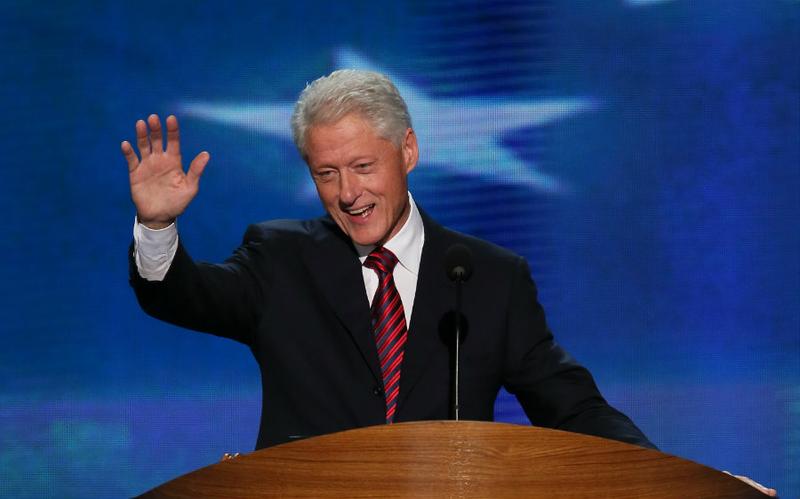 Watch the live convention stream as President Bill Clinton, Senate candidate Elizabeth Warren, Los Angeles Mayor Antonio R. Villaraigosa, women's activist and attorney Sandra Fluke and more. See the complete day two schedule below and join us for a live chat starting at 7pm!
— 7 p.m. 
Remarks by Superintendent of the Montana Office of Public Instruction Denise Juneau
Remarks by Democratic Leader Rep. Nancy Pelosi
Remarks by Tom Vilsack
Remarks by Women of the U.S. Senate
Remarks by Maryland Sen. Barbara Mikulski
Remarks by Arne Duncan
Video: Progress for People
American Voices Remarks Johanny Adames
Remarks by Former North Carolina Gov. Jim Hunt
Remarks by Former Charlotte Mayor Harvey B. Gantt
Live Performance: Jessica Sanchez
— 8 p.m. 
Video: Women's Health
American Voices Remarks Elizabeth Ann "Libby" Bruce
Remarks by President of Planned Parenthood Federation of America Cecile Richards
Remarks by Democratic Whip Rep. Steny Hoyer
Remarks by Massachusetts Rep. Barney Frank
American Heroes Video: Veterans
American Voices Remarks Ed Meagher
Remarks by General Eric Shinseki
Remarks by Philadelphia Mayor Michael Nutter
Remarks by Colorado Gov. John Hickenlooper
Remarks by Sister Simone Campbell, Executive Director of Roman Catholic Social Justice Organization, NETWORK
Remarks by Sister Simone Campbell
— 9 p.m. 
Remarks by Rep. Karen Mills
Progress for People Video: Small Business
American Voices Remarks Bill Butcher Remarks by California Attorney General Kamala D. Harris
Stronger Together Video: Immigration
Remarks by DREAM Act Activist Benita Veliz
Remarks by journalist and host Cristina Saralegui
Remarks by Attorney and Women's Rights Activist Sandra Fluke
Remarks by CarMax Inc. Co-Founder and Former CEO Austin Ligon
An Economy Build to Last Video: Auto-Industry
American Voices Remarks Karen Eusanio Remarks by UAW President Bob King
Remarks by former Bain Capital employees Randy Johnson, Cindy Hewitt, and David Foster
Remarks by Maryland Rep. Chris Van Hollen
— 10 p.m. 
Remarks by Costco Co-Founder and Former CEO Jim Sinegal
Remakrs by Elizabeth Warren, Massachusetts Candidate for US Senate
Nomination Process Set-Up
Remarks by Los Angeles Mayor Antonio R. Villaraigosa, Chair of the 2012 Democratic National Convention Committee
Remarks by President Bill Clinton
Roll Call Vote by Alice Germond, Secretary of the Democratic National Committee
Benediction by Rabbi David Wolpe, Sinai Temple, Los Angeles, California